Business Briefs
Oct 14th, 2016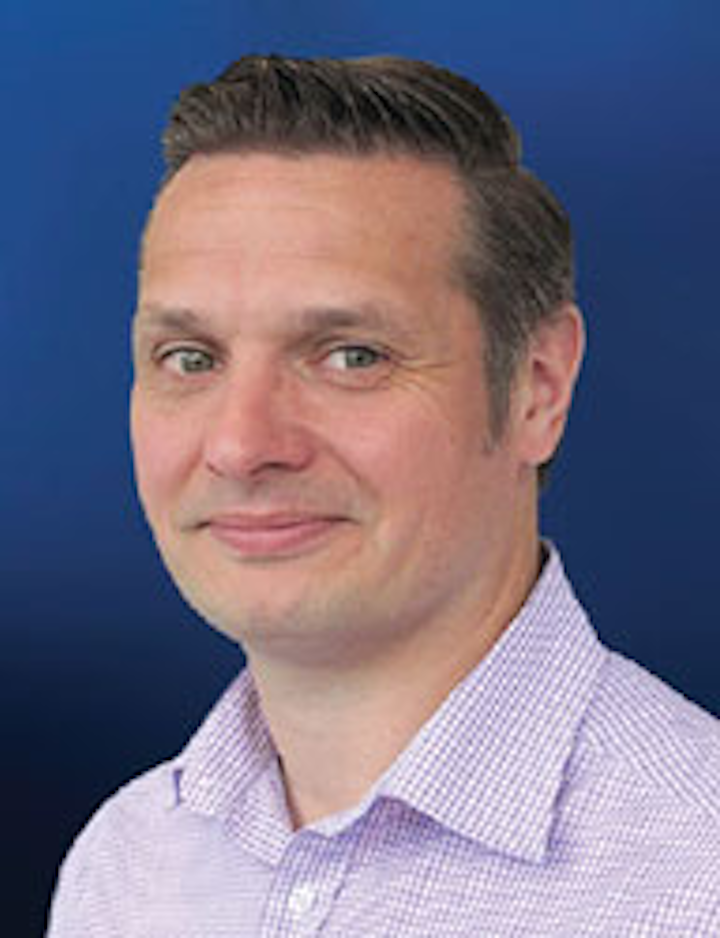 People
Decom North Sea has appointedNigel Lees as the chairman of the board.
Kenneth Murdoch has resigned as CFO of Bumi Armada.
Dave Clark has joined Harris Pye Singapore as general manager.
Aker Solutions has introduced a new executive management team that includesDean Watson as COO, Valborg Lundegaard as head of the customer management center, Svenn Ivar Fure will continue to lead the company's front-end efforts, Egil Boyum as head of the products center, Knut Sandvik as head of the projects center, and David Clarkas head of the services center.
Paul Karlsenhas joined ALE as commercial manager for the Scandinavia business. He will be based in Velalsora, Norway.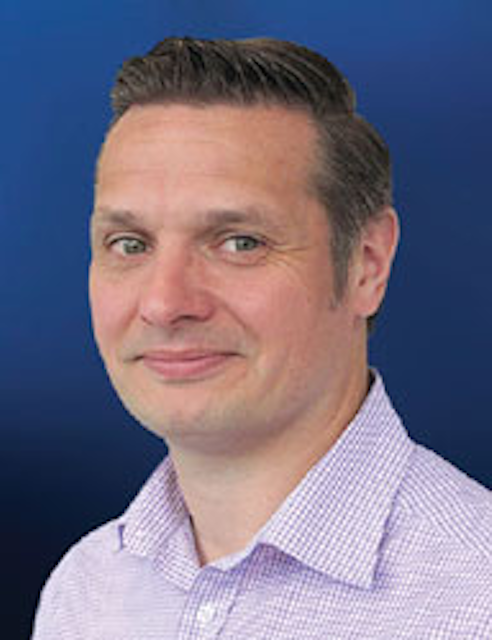 Combe
AGR has appointedSteve Combe to manage its Aberdeen-based manpower consultancy business.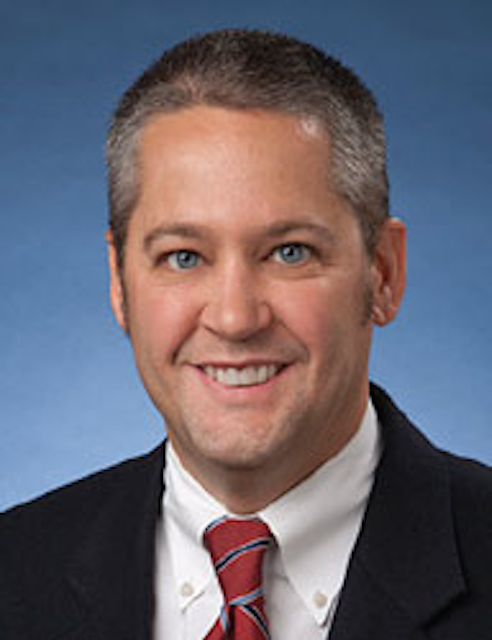 Lance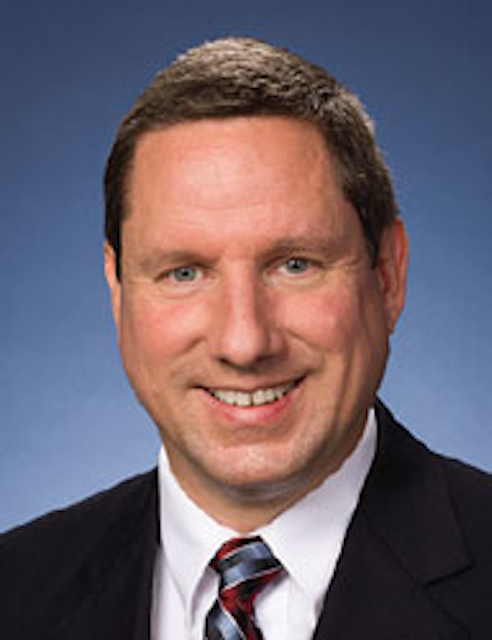 Crouse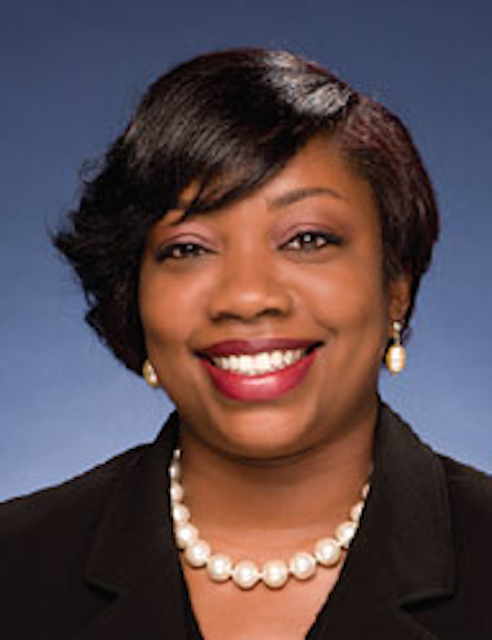 Smith
Lincoln Electric Co. has promotedDouglas S. Lance to president, Cleveland Operations, Edward M. Crouseto vice president, Cleveland Operations, and Dalithia C. Smith to vice president, Human Resources.
Global Maritime Consultancy & Engineering has established a Technical Authority Board to be led byAlberto Morandi, formerly head of Global Maritime Americas. Each board member, who will be nominated for a two-year term, will have specific knowledge in one of the following disciplines: marine operations, structural engineering, naval architecture, dynamic positioning assurance, marine systems, risk, insurance and mooring. Board members will also be responsible for defining the competency requirements for their specific disciplines and will be encouraged to become external industry experts through participation in expert panels, speaking engagements, and writing technical papers.
Aqualis Offshore has appointedBen Lazenby as director of its Middle East operation.
Anadarko Petroleum Corp. has appointedDarrell Hollek as executive vice president of operations, Ernie Leyendecker as executive vice president of international and deepwater exploration, andRobin Fielder as vice president of investor relations.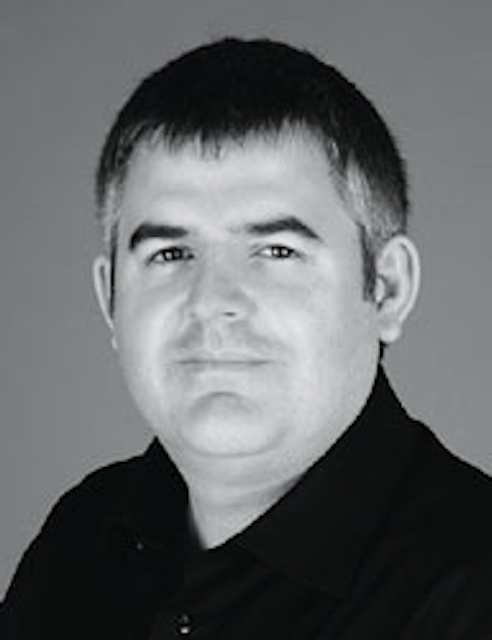 Price
InterMoor, an Acteon company, has appointedJoe Price as country manager for InterMoor Canada based in St. John's, Newfoundland.
Mech-Tool Engineering has hiredDavid Scottas managing director.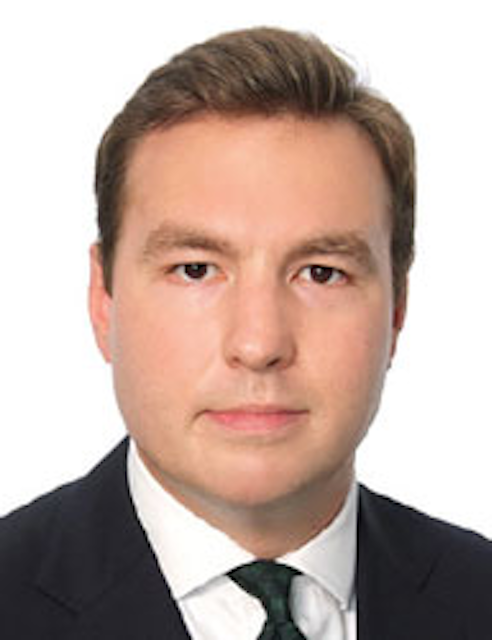 Foister
Markel International (Singapore) has appointedTimothy Foisteras energy underwriter.
Novara GeoSolutions has promotedNeal O'Driscollto president.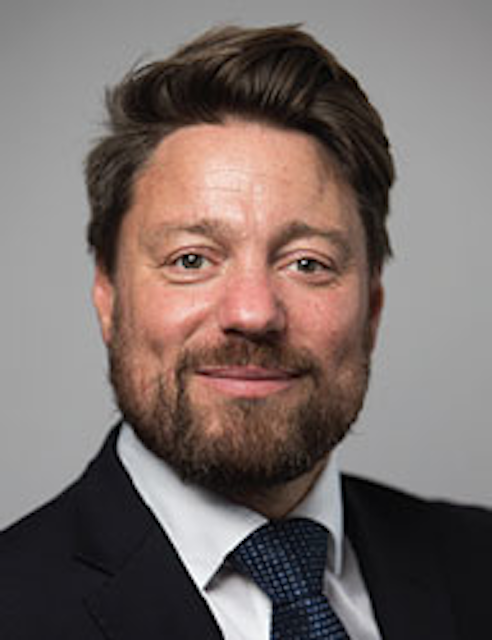 Keilen
Peter N. Keilenhas joined Qinterra AS as vice president of marketing and communication.
Ericson has appointedJohn Ericson IIIas president.
Elite Control Systems has namedTina Campbellas marketing coordinator.
Alexander Robinson has joined Phoenix International Holdings Inc. as a senior project manager overseeing oil and gas projects growth and development, safety and operational procedures, and estimating.
Terry Crump has retired as director of sales for the Americas at Samson. Vince Trottahas been named his successor.
Company News
Robert Gordon University (RGU) has secured funding from the UK government's prosperity fund to create a skills development framework for the oil and gas industry in Mexico. This will issue recommendations on how to address the potential skills gap in the Mexican oil and gas industry over the next 15 years, at graduate and vocational level. RGU will draw on experiences working in the North Sea and internationally to advise the Ministry of Energy in Mexico(SENER) on training and further development of the Mexican workforce, and securing future talent. Mexico's oil and gas industry is expected to need more than 135,000 additional skilled people over the next 15 years to meet the government's production targets. RGU has also been identified as a partner university for Mexican SENER-CONACYT scholarships, which would allow Mexican students to study oil and gas-related masters and PhD programs at RGU.
Statoil (UK)has appointed Petrofac Training Servicesas its preferred supplier for training and emergency response services for the operator's UK offshore operations. Under the new five-year contract, Petrofac will provide HSE, survival, fire and marine training services to support Statoil personnel working on the Mariner field in the East Shetland basin and the North Sea wind power projects, Hywind and Dudgeon. One special feature of the contract will be a training and support program for the operator's Incident Management and wider emergency response teams, ensuring preparedness ahead of any potential incident scenario. This will include the delivery of major emergency response training, emergency response exercises, relative response training, and reviewing of plans.
Metal finishing equipment and consumables supplierEngineering Utilities(EU) has supplied a range of power tools to Heerema Fabrication Group's yard in Hartlepool, northeast England. EU has agreed to lease more than 500 power tools to the yard on a three-year hire, maintenance, and service contract. The power tools will include the Metabo 5-in. and 7-in. electric angle grinders for material removal solution, said to provide reduced vibration levels.
Pareto JGO Shipbrokers and Derrick Offshore have merged. The company will operate under the name Pareto Shipbrokers AS in Norway and Pareto Shipbrokers Ltd. in the UK.
Statoil has awarded Kraemer Maritime AS a contract to supply provisions to its Norwegian continental shelf installations, effective Jan. 1, 2017. The estimated contract value is around NOK 230 million ($28 million) per year. The contract period is four years with an option for three two-year extensions. The supplies include food, cleaning products, kiosk merchandise, disposables, and other related products and services.
Energy advisory and consultancy firmCalash has expanded its services to the USA, opening offices in both Houston and New York. In addition, this growth includes the formation of a partnership between Calash Ltd.and Quest Offshore Consulting, a division of Quest Offshore Resources Inc. The company said that the expansion will allow it to better serve the US-based private equity funds, credit-focused investors, and trade, with a focus on transaction support services across the oil and gas industry, targeted at the US onshore and offshore oilfield service and E&P markets. It will also be able to provide services including restructuring support, market entry strategy, asset valuation, and commercial and operational support.
The Energy Industries Council has opened its new office in Houston.
Aberdeen Drilling Consultants has received the latest International Organisation for Standardisation (ISO) accreditation for its quality management systems. The ISO 9001:2015 standard certifies that ADC operates a formalized management system able to provide rig inspection and development of training services at a consistent high level of quality to its customers worldwide. The scope of the certification includes areas such as QAMS manual control, context of the organization, leadership, planning, support, operations, performance evaluation and improvement.
Frogtech Pty Ltd.has changed its name toFrogtech Geoscience. The company also unveiled a new logo and redesigned website. The new logo reflects the Australian heritage of the company with red ochre, representing the earth of the Australian outback under a blue Australian sky.
GE's Marine Solutions business has signed a cooperation agreement with Houston-based engineering consulting, project and construction management company Zentech Inc. This collaboration will see the two companies provide advanced vessels including self-elevating lift boats, drillships, and semisubmersibles. Zentech will contribute with its knowledge and experience in design, while GE will provide smart and advanced engineering expertise and technology in power generation, propulsion, and control.
Aker Solutionshas reorganized into five delivery centers: customer management, front end, products, projects and services. This set-up, it claims, will help drive further standardization and accelerate a companywide improvement program to boost cost-efficiency by at least 30% by the end of 2017.
Aquatic Asia Pacific Pte Ltd.has appointed Oiltech Consultancy Servicesto market its portfolio of flex-lay solutions, engineering services, patented equipment, and offshore personnel to operators and subsea contractors in India.
JDR has unveiled a horizontal lay-up machine at its manufacturing facility in northeast England. This is the second largest in the world for subsea umbilicals, the company claims. The investment is part of an ongoing expansion at the plant to provide increased capacity.
Trelleborg's offshore operation based in the UK has selected Kyung Kook International Corp. as its new Korean agent. The company's offshore operation in Norway has expanded its production capability with a new manufacturing line. It has added fusion bonded epoxy powder coating and polypropylene to its portfolio.
DSM Demolition plans to create a facility on the Orkney Islands offshore northern Scotland to take advantage of the likely rise in North Sea oil and gas decommissioning work. The proposed facility is at Lyness, on the east coast of Hoy. The company aims to work closely with Orkney Island Council, local businesses and the Hoy and wider Orkney community to develop the concept. It expects to submit a formal planning application at the end of this year, followed by opening of the facility in 2018.
Seanamic Grouphas acquired the business and trading assets ofIMES Ltd., an inspection and monitoring engineering solutions company, headquartered in Aberdeen, UK.
Van Oordhas contracted Ashtead Technology to supply video processing systems to support the Dutch contractor's global offshore construction operations. Ashtead will supply five SubC Imaging DVRO systems, allowing Van Oord them to record multiple 3D, HD, and SD video channels simultaneously for future offshore construction, dredging, and marine engineering projects.
Sonardyne Brasil Ltda. has supplied equipment that simulates acoustic positioning operations on dynamically positioned rigs and ships to GE Power Conversionfor its new training school in Macaé. The Sonardyne Marksman hardware and 6G Sim software will be used to provide student DP officers with an understanding of the role acoustic positioning has in assisting a vessel to remain in a specified location while underwater operations are being conducted.
RJE Internationalhas celebrated 25 years in business. The company manufactures underwater products including diver navigation, diver sonar, and underwater relocation products.
Siemens Wind Power AS has awarded Aqualis Offshore UK Ltd.a global framework services agreement for the provision of a range of engineering services required for wind turbine installations. Under the agreement, Aqualis Offshore will provide general engineering and design services including jackup site specific assessments, geotechnical assessments and design services including marine warranty services and marine consultancy.
French contractorSeaOwl has agreed to buy Ogas Solutions, an oil and gas services group formed in 1999 and based in Bangkok, Thailand. The acquisition should help the group broaden its integrated service offer to the industry.
Viper Subsea Technology Ltd.has acquired a 33% equity stake in Salt Lake City, Utah-based LiveWire Innovation Inc.
Bristow says it supported helicopter rescue efforts for Louisiana residents affected by recent historic flooding in the parishes around Livingston and East Baton Rouge. The company used an advanced Leonardo SAR AW139, a Sikorsky S-76, and a Bell 407 aircraft for the rescue efforts. These helicopters are regularly used in offshore oil and gas transportation services. The SAR AW139 helicopter is equipped with technology for search and rescue missions, including a 700Mhz radio that allows for communication with the multi-agency responders, mission management capabilities, external rescue hoist system, and critical care medical equipment. Onboard the aircraft are two pilots, hoist operator, rescue swimmer, and flight paramedic. Working in close coordination with the Office of Homeland Security and Emergency Preparedness for Livingston Parish, teams based in Galliano and New Iberia quickly mobilized the company's response to provide critical care to those in need.
Kobelco Compressors America Inc.has opened a new service facility in the Houston area. The new 6,000-sq ft (557.4-sq m) facility in La Porte, Texas, will be able to handle multiple compressor overhauls simultaneously.
InterMoor UK Operations, part of Acteon risers and moorings business, has completed its ninth straight year of operation without any lost time incident. During this nine-year period, the company has performed more than 2,700 projects from three bases, five storage yards, and many quayside locations in the UK and around the world.
Chevron Thailandhas contracted RWG to overhaul two Siemens Industrial Avon gas generators by the end of this year. All work will be conducted at RWG's service center in Aberdeen. The scope includes full disassembly, detailed inspection, component repair and reassembly, and performance testing. Both Industrial Avon engines are said to have operated reliably in gas compression duty for more than 30,000 hours since RWG's last overhaul program. Chevron Thailand uses the compressors to maintain gas production from its offshore facilities.
Oil service investment specialistAkastor has signed a heads of agreement with Japanese trading and investment company Mitsui & Co.to form a joint venture owned 50/50 by AKOFS Offshoreand Mitsui. The joint venture will acquire the Skandi Santoshull from DOF Subsea Rederi and the Skandi Santostopsides from AKOFS. Subsequently, it will enter into a lease agreement with AKOFS concerning the remaining contract duration between AKOFS and Petrobras. DOF Subsea will continue to provide ROV and marine services onboard the vessel as part of a contract with Petrobras.