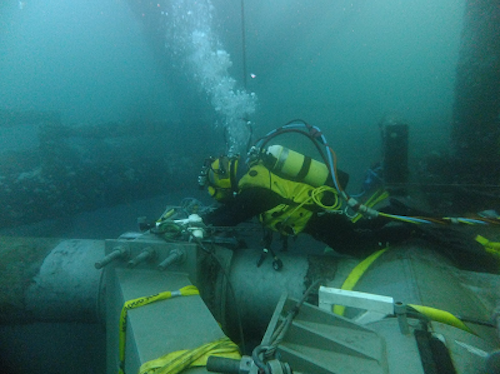 Offshore staff
LONDON –Harkand has completed what it says is the first free inertial metrology in Mexican waters and at a new depth for this approach in the region.
The company achieved the survey results for its client at a depth of 380 ft (115 m) in theBay of Campeche, and said it has set a new record in the area.
The scope of work sawHarkand working in collaboration with its metrology technology partner Zupt to complete the survey project in support of the installation of an expansion spool piece for a new pipeline and platform campaign in Mexico.
A.J. Jain, Harkand managing director -North America and Africa, said that the client had also considered anacoustic survey. However, using free inertial metrology, the client had the results in just 12 hours, versus the three-day time period necessary with the acoustic survey.
The expansion spool piece was fabricated onboard the vessel in two days, and the Harkand saturation diving team installed the spool piece without issue.
07/27/2015