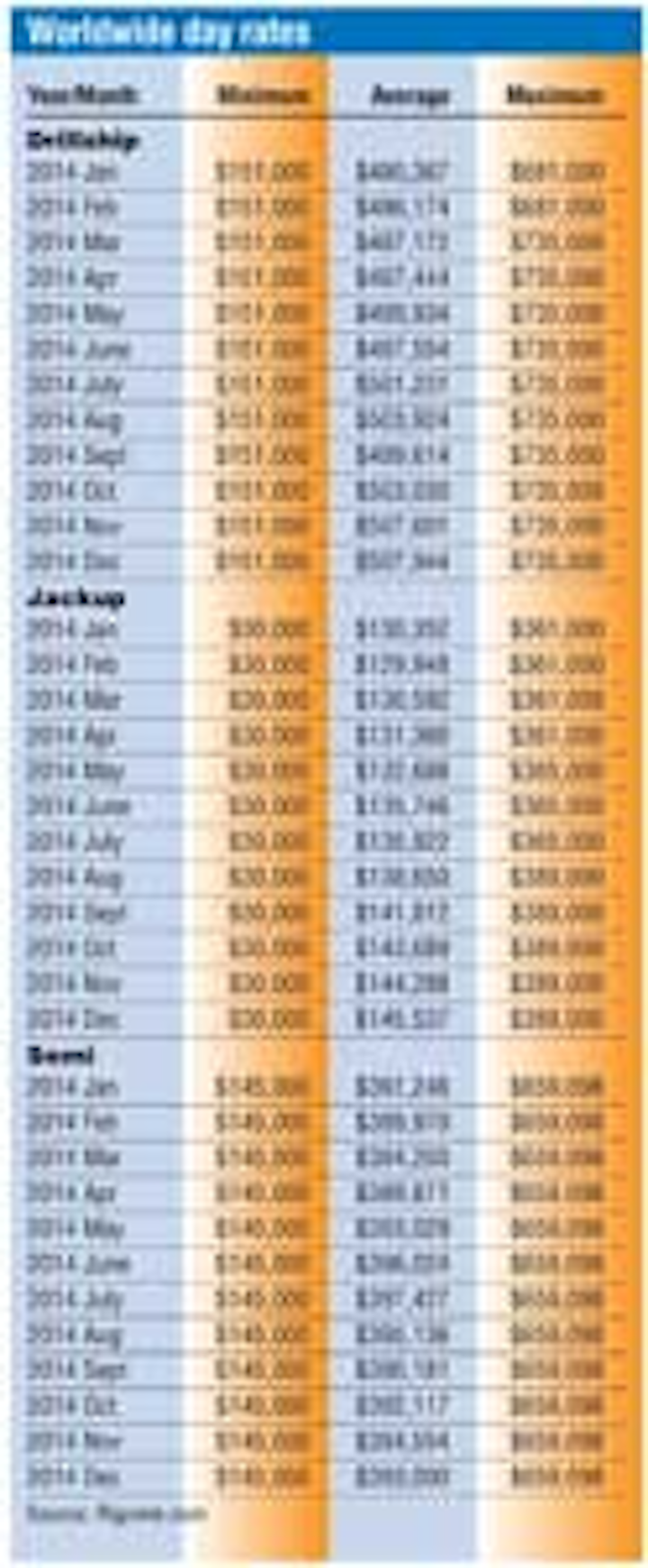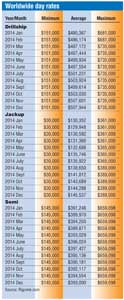 Click image to Enlarge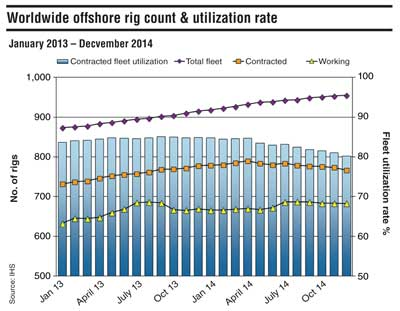 Click image to Enlarge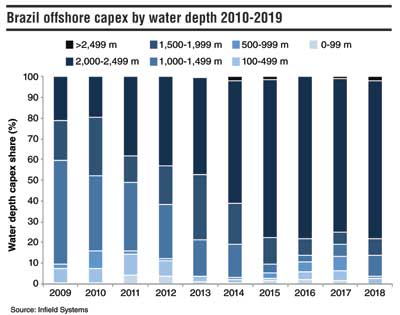 Click image to Enlarge
This month, Infield Systems looks at the prospectivity of Brazil's developments and forecast capex over the next five years. Altogether, capex on ultra-deepwater developments (at water depths of more than 1,499 m/4,917 ft) is expected to form 84% of offshore spend during the 2015-2019 timeframe. This compares with 60% of Brazil's total offshore capex over the previous five years.
Infield Systems expects about 73% of the capex to be directed toward developments within water depths of between 2,000 and 2,499 m (6,560 and 8,197 ft), which compares with the historical period where this water depth range held a still dominant, yet smaller 37% share. Key developments driving this trend include Sururu (ex-Iara Horst) and Berbigao (ex-Iara Northwest) at depths of 2,230 m (7,314 ft) and 2,222 m (7,288 ft), respectively.
Within the more than 2,499 m water depth category Infield Systems expects key fields to include the Repsol/Sinopec-operated Gavea development, where capex is likely to be directed toward subsea infrastructure and a possible FPSO development. It also expects significant capex to be required by Petrobras' Iracema Sul field, at a depth of 2,500 m (8,200 ft) during 2015 and 2016.
In operator terms, Petrobras is forecast to account for a 96% share of total regional offshore capex during the period to 2019, with 10 additional operators anticipated to invest in Brazil's offshore sector. The most significant foreign operator active over the timeframe is likely to be Shell, with capex directed toward the Argonauta (BW, O-North, and O-South), Massa, and Ostra fields within the Parque das Conchas BC-10 area.
– Catarina Podevyn, Published Content Analyst, Infield Systems Ltd.