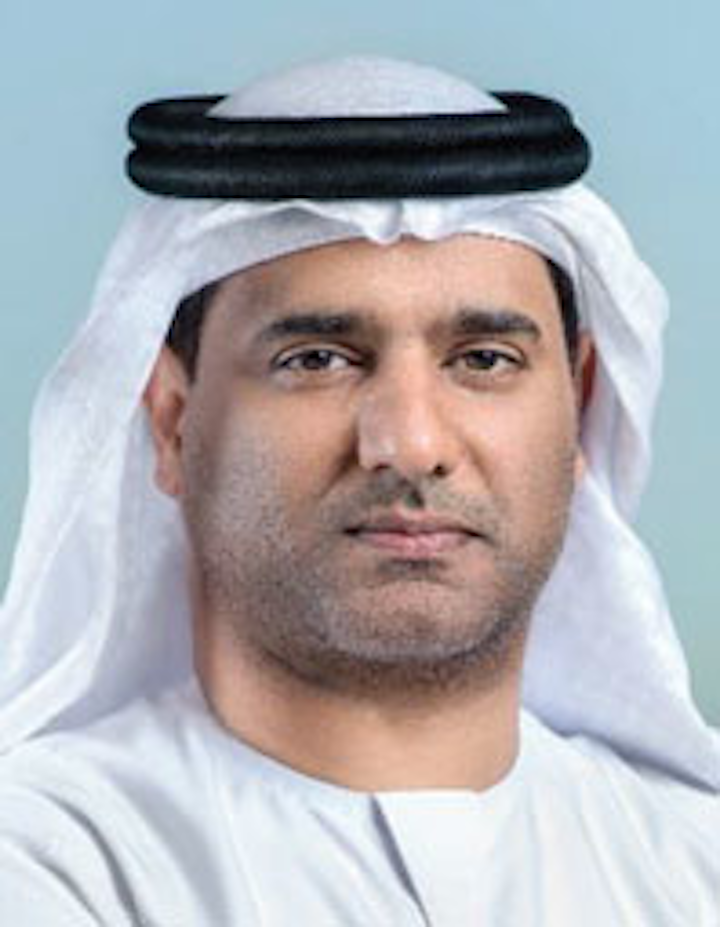 People
Chow Yew Yuen has retired from Keppel Offshore & Marine Ltd. after more than 36 years of service. The company has appointed Chris Ongas CEO.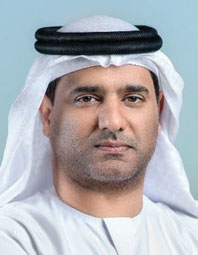 Al Katheeri">
Al Katheeri
Mubadala Petroleum has appointedDr. Bakheet Al Katheeri as CEO. He succeeds Musabbeh Al Kaabi, who was recently appointed to lead the new Petroleum and Petrochemicals portfolio of Mubadala Investment Co.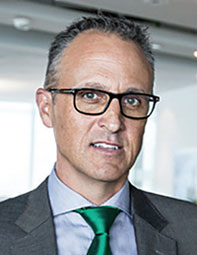 Eley">
Eley
Polarcus Ltd. has appointedDuncan Eleyas CEO. He succeeds Rod Starr.
Shearwater GeoServices has appointedIrene Waage Basili as CEO.
Bowleven plc has namedJoseph Darby as a non-executive director and Eli Chahin as acting CEO.
MODEC Inc. has appointedYuji Murakami as executive managing officer; Teruhisa Konishi, director, executive managing officer; and Masaki Habu as executive managing officer.
Nicholas Garrett has joined the Lamprell board of directors as a non-executive director.
UTEC has appointedStuart Cameron as CEO. He succeeds its founder Martin O'Carroll, who has retired.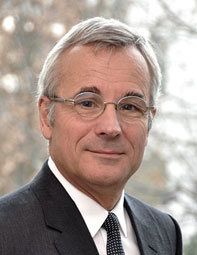 Donche-Gay">
Donche-Gay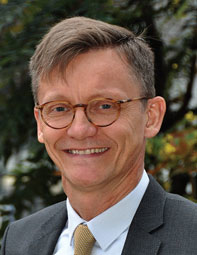 de Tugny">
de Tugny
Philippe Donche-Gay has been promoted to senior executive vice president of Bureau Veritas. He also retains his role as president of the Marine & Offshore Division. Matthieu de Tugny has been appointed as COO of the Marine & Offshore Division.
The Gazprom board of directors has reelectedSergey Khomyakov, deputy chairman of the Management Committee, as a member of the Gazprom Management Committee for a five-year period starting from March 16, 2017.
Pura Vida Energy NL has reported thatDamon Neaves is no longer CEO. Simon Eley, non-executive chairman, will assume an interim role in the day-to-day management of the company with the assistance of the remaining directors and management team.
Stuart Ferguson has resigned from the Aker Solutions board of directors.
SH Group has employedBjoern Joensen as business development coordinator and Hardy Jeremiassen as head of business development for offshore, wind and marine service in a new department in Esbjerg, Denmark.
Global Maritime has appointedEgil Kvannli as CFO and Hannah Crutchley as group health, safety, environment and quality manager.
Orwell Offshore Ltd. has appointedNigel Clark as a director.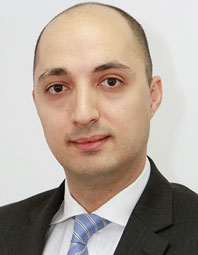 Osman">
Osman
Restrata has hiredBotan Osman as managing director.
Aderco Pte. Ltd. has namedPhilippe Lecloux as managing director.
Greensea has hiredKevin Wingart as quality control engineer and Morgan Gomez as engineering technician.
Gerard Cooke has joined Salunda Ltd. as sales director.
Novara GeoSolutions has hiredJake Opdahl as director of sales.
Company News
Shell has opened a new major technology hub in Bangalore, India, expanding its R&D activities in Asia. The 52-acre Shell Technology Centre Bangalore brings together R&D staff who previously worked at separate locations in Bangalore. It can house up to 1,500 people.
Aker Solutions is set to acquire Reinertsen's Norwegian oil and gas maintenance/modifications business for NOK212.5 million ($25 million), subject to approval from Norway's competition authorities. Reinertsen is the third largest maintenance and modifications supplier offshore Norway with around 700 employees, and main offices in Trondheim and Bergen, where Aker Solutions also has a solid presence.
INPEXhas decided to sell its shares inINPEX NatunatoPT Medco Daya Sentosa (Medco).The transaction involves a 35% interest in South Natuna Sea block B offshore Indonesia. INPEX entered into the block in 1977, producing first crude oil in 1979 and natural gas in 2001. Thereafter, crude oil, natural gas and liquid petroleum gas development and production activities were extended to multiple oil and gas fields in the block. However, the resultant income and cash flow are declining, hence the sale, which is designed to optimize the company's global asset portfolio.
GE Oil & Gas has opened a new branch in Takoradi Port, Ghana. The facility, which the company claims, will be the primary service center for deepwater projects offshore Ghana, has a 1,600-sq m (17,222-sq ft) indoor test area with the capability to test three subsea trees simultaneously, and 4,000 sq m (43,055 sq ft) of indoor and outdoor storage.
Shell Offshore Inc., a subsidiary of Royal Dutch Shell, has contracted Bristow U.S. LLC for medevac and search and rescue (SAR) services in the Gulf of Mexico. As part of the contract, Shell will also join the new SAR consortium formed by Bristow, which aims to provide unrivaled service and lifesaving capability to members while simultaneously reducing overall costs associated with SAR. Bristow will deploy a Sikorsky S-92 and a Leonardo AW139 to provide SAR response services. An advanced dispatch system staffed by registered EMTs will provide pre-arrival medical instructions over the phone and efficiently prioritize and manage response efforts in the event that multiple, simultaneous call-outs are received. The company will operate the new service from its standalone SAR facility at the South Lafourche Airport in Galliano, Louisiana.
Subsea cables and umbilicals supplierJDR is expanding its presence in West Africa through a strategic alliance with Proserv Instrumentation. JDR will establish a service and maintenance base at Proserv's operations center in Port Harcourt, and the two companies plan to offer combined subsea solutions and local content support to the West African market. In JDR's case, the offering will include maintenance and offshore installation services, product termination and testing, and technical training.
Global Maritimeis celebrating 10 years of providing marine warranty survey services to the West Delta Deep Marine concession offshore Egypt. Burullus Gas Co., a joint operating company of Egyptian General Petroleum Corp., Shell, and PICL (Egypt), operates the concession.
MacGregor, part of Cargotec, has opened a new facility in Arendal, Norway, which houses a training academy for customers. It specializes in advanced simulation training and has a purpose-built virtual reality showroom.
Fugro has entered into a strategic alliance with Ground Structures Engineering Consultants Ltd. in the Republic of Guyana. As part of this new working relationship, Fugro will provide onsite training at its accredited laboratory in Houston to cross-train soil technicians to meet industry standards.
Vryhof and its business unit Deep Sea Mooring (DSM) have launched a new engineering unit to support the company's offshore oil and gas, renewables and aquaculture operations across the globe. The unit will provide hydrodynamic and vessel motion analysis; advanced mooring analysis (including for offshore wind turbines and offshore fish farms); dynamic positioning analysis; flexible and rigid riser analysis; complex marine operations (including offshore crane operations and subsea operations); and probabilistic and deterministic stability analysis for all ship types and floating structures.
Danoscompleted 2016 with a total recordable incident rate of 0.11, the lowest since the company began tracking the data in 1979. The company credits this record to its comprehensive safety management system and the dedication of employees at every level.
Fuel treatment manufacturerAdercohas opened an operational base in Singapore.
Shell Marine has become the first company involved in the development, supply, and support of marine lubricants to receive accreditation under the International Marine Purchasing Association's IMPA ACT Sustainable Maritime Suppliers scheme.
TheOil & Gas Innovation Centre (OGIC) has signed four new offshore project agreements involving grants totalling £230,000 ($285,000).
Under the latest project,Exnics will work with Heriot-Watt University in Edinburgh to develop a Thermoelectric Generator (TEG) to support its Hot Rings system, which harnesses the heat from subsea pipelines and converts it to DC electrical power. The plan is to improve performance of the product for future deployment and to increase the range of applications where power from waste heat can be used.
In the second project,Iron Ocean is developing a compression fit garment to boost the chances of survival of offshore personnel submerged in the sea. This would be worn under current offshore survival suits and would improve heat retention, be slash-resistant, generate heat, and resist fire. A coating will be designed to deliver a thermal reaction that will provide warmth to the wearer with the reaction lasting at least one hour. Iron Ocean will work with Heriot-Watt University's School of Textiles and Design to construct a prototype which should be tested, certified, and ready for use within a year.
Core Specialist Services (CSS) and partner Hydrophilic ASare working with the University of Strathclyde in the third project to develop a pressure probe. This will enable estimation of the depth to the oil/water contact without the need to drill through it. CSS and the University of Strathclyde are currently working on proof of concept, leading ultimately to development of a functioning tool.
Finally,Subsea Deployment Systems will work with the University of Strathclydeon a system for installing large subsea structures in hostile environments using small crane vessels. The aim is to cut the cost, extend the operating window, improve safety, and reduce the environmental impact of subsea installation operations. The subsea deployment system will involve use of a fully submersible deployment vessel comprising buoyancy modules mounted on structural steel frames, in order to provide sufficient buoyancy to render the vessel and payload neutrally buoyant. Tank tests are under way with the University of Strathclyde to validate the basic concept.
Nippon Kaiji Kyokai (UK) Ltd., a subsidiary of ClassNK, has become an accredited certification body. The accreditation was granted by the UK national accreditation body United Kingdom Accreditation Service and covers the certification of companies applying the ISO9001 Management Standard.
SH Group has opened an office in Esbjerg, Denmark.
SpeedCast International Ltd. has opened an office in Port Moresby, Papua New Guinea.
Baku Shipyard LLC has contracted Submarine Manufacturing and Products Ltd. to supply a hyperbaric life support package.
Develop Training Ltd. has opened a training center in Lisburn, Northern Ireland.
Phoenix International Holdings, Inc. and Infinity Offshore Pty Ltd have formed a joint venture, Infinity Phoenix Subsea,to provide inspection, maintenance, repair and decommissioning works in the Australasia region with the atmospheric diving system Hardsuit. The joint venture will be based in Perth, Australia.
Bureau Veritas (BV) has acquired Marine Assurance & Consulting (MAC). The transaction is said to be in line with BV's recent developments in the North Sea offshore market, where it is looking to strengthen its local presence and service capabilities for clients. MAC was established in Aberdeen in 2010 and currently has 30 employees and more than 40 associates. The company provides dynamic positioning assurance and consulting, engineering assurance and consulting, marine warranty, marine assurance and consulting, and project assurance and consulting.
Rosneft has signed a cooperation agreement with Lamor Corp. They will assess prospects of localized production of oil spill response equipment and machinery for Russia's Arctic region. The plan is to have at least 70% of production performed locally by 2025, with the equipment to be manufactured at a Rosneft shipbuilding facility. In addition, the companies plan joint production of specialist floating craft, equipment for oil spill recovery at sea and on land, oil containment booms, and other items.
Total E&P UK has renewed and revised its crane operation and maintenance arrangement with EnerMech in the North Sea. The new three-year contract, with two one-year options, includes services for up to 19 gantry cranes.
Schlumberger has opened a new purpose-built Production Technologies Center of Excellence in Houston aimed at solving customers' global challenges related to oil and gas production chemistry, particularly those encountered in deepwater, heavy oil and other extreme environments. Supporting worldwide operations, the center features nine laboratories that combine the best of the company's process systems, production software, and advanced chemistry. Forty research scientists are dedicated exclusively to product development and formulation activities that maintain asset integrity, address flow assurance challenges, and remedy production issues such as deposit formation and naturally occurring gases.
Saudi Aramco has signed a memorandum of understanding with ADNOC. The two companies plan to collaborate on identifying technologies that could deliver improved operational performance and efficiency across the oil and gas value chain.
Eni has started up a new HPC3 (high performance computing) service at its Green Data Center in Ferrera Erbognone, supporting all the company's E&P activities. The HPC3 and existing HPC2 system will provide Eni with a sustained 5.8 PetaFLOPS, and 8.4 PetaFLOPS of peak computing capacity. Eni's HPC philosophy is based on hybrid architectures, using top-end GP-GPUs as computational accelerators. The cluster design is said to target the most efficient energy solution and delivery of the maximum computational power required by the most advanced proprietary algorithms. HPC3 has an energy efficiency consumption of 3.66 gigaFLOPS/Watt: this is said to be maximized by the direct free-cooling solution provided by the hosting Green Data Center. Next step in the process, the HPC4, should be ready at the start of next year, designed to exceed the current limit of 10 PetaFLOPS of computing power.
OEG Offshorehas won a five-year rental contract to supply DNV 2.7-1 cargo units and helifuel tanks in support of hookup, commissioning, and production from the Ichthys LNG project offshore northwest Australia.
Craig Internationalhas signed a five-year procurement contract with Premier Oil for all of its maintenance and repair operations in the UK North Sea.
OffshoreMay 2017 www.offshore-mag.com