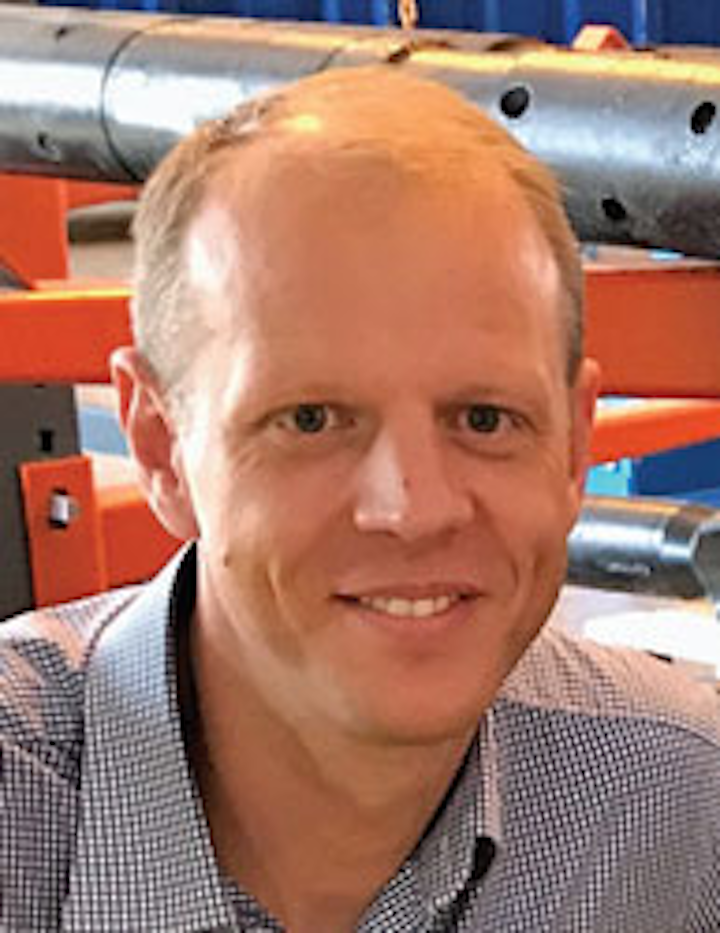 People
Pacific Drilling S.A. has promotedPaul T. Reese to CEO. He was previously executive vice president and CFO. Reese succeeds Christian J. Beckett, who has stepped down to pursue other opportunities. The company also has promoted Johannes P. Boots to serve as senior vice president and CFO and Richard E. Tatum to serve as senior vice president and chief accounting officer.
Roy Franklin has joined Premier's board as non-executive chairman. He succeeds Mike Welton, who served as chairman for eight years. In addition, Dave Blackwood and MikeWheeler have joined the board as non-executive directors.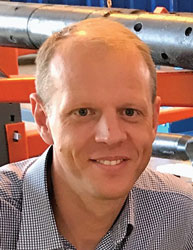 Sørheim
HydraWell has appointedMark Sørheim as CEO.
The Ecopetrol S.A. board of directors has appointedFelipe Bayón Pardo as president. He succeeds Juan Carlos Echeverry Garzón, who resigned for family reasons.
Aminex has appointedAaron LeBlanc as COO and Brian Cassidy as head of legal.
Saeid Rahimian has joined Aereon as CEO.
Freeman
McDermott International Inc. has hiredJohn Freeman as senior vice president, general counsel, and corporate secretary. He succeeds Liane Hinrichs, who has announced her intention to retire from the company at the end of the year.
INPEX Corp. has appointedTakayuki Ueda as senior executive vice president and Hideki Kurimura as executive officer vice president, Masela Project Technical Headquarters.
OES Asset Integrity Management has hiredGeorge Byers as regional manager Europe and Africa.
Well-Safe Solutions has appointedPhil Milton as CEO.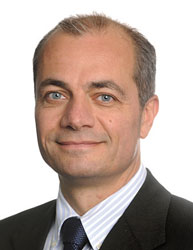 Salardi
Xodus Group has appointedEnrico Salardi as decommissioning director.
RISC Advisory DirectorGeoff Salter has moved back to the London office to support reservoir engineering, technical peer review and business development.
Pirie & Smith has appointedRussell Hodge to head up its new Dynamic Positioning Engineering and Assurance Division.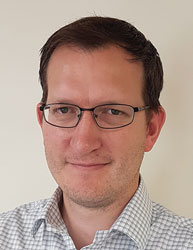 Rix
Prior Diesel, a Suretank company, has appointedJames Rix as operations manager.
Aqualis Offshore has hiredJasper Bergsma as its head of business development in the Netherlands.
Ted Curley has joined Aquabotix Technology Corp. as chief development officer.
Harry Barnhum has joined InterAct, an Acteon company as a principal consultant and regulatory manager.
BDP International has hiredTodd Dooley as CFO.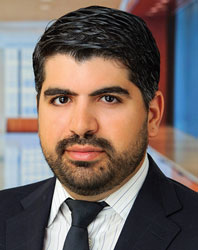 Abutbul
Kfir Abutbul has joined Willkie Farr & Gallagher LLP's Private Equity Practice Group as a partner in Houston.
UTC Overseas has appointedBob Stevensto support its recently opened Guyana office.
Company News
Britain'sCompetition and Markets Authority (CMA) has concluded that Wood Group's planned takeover of Amec Foster Wheeler raises competition issues. These concern the supply of engineering and construction and operation and maintenance services on the UK continental shelf. Wood Group had anticipated this decision and had therefore proposed a solution with respect to the majority of Amec Foster Wheeler's UK upstream oil and gas business serving UK customers (excluding its commissioning business, qedi). The company will now formally submit its proposal and the CMA should make its final decision by Oct. 11.
Saudi Aramco has signed a memorandum of understanding (MoU) with Kellogg Brown & Root (KBR). This is the latest milestone in Aramco's In Kingdom Total Value Add (IKTVA) program, designed to promote operations that further long-term economic growth, diversification, job creation, and workforce development in Saudi Arabia. One of the company's goals is to achieve at least 70% of its procurement spending within the Kingdom's supply chain by 2021. Under the MoU, KBR has committed to a five-year action plan to expand and develop KBR's in-Kingdom resources, with provisions for cooperation between the two companies. This includes sharing of information to help Aramco monitor KBR's compliance with the IKTVA action plan, and a business development model under which both parties will seek opportunities to expand their current business relationship.
Royal Boskalis Westminster has acquired the UK-based Gardline Group, a specialist in marine geophysical and environmental surveys and offshore geotechnical services, for around £40 million ($51.55 million). As a result, Boskalis can now offer specialist subsea geotechnical surveys to the renewables and early cyclical oil and gas markets.
FabricatorLamprell has settled with Cameron on various issues related to jacking equipment supplied for offshore drilling rigs in 2016. Under the agreement, Lamprell will receive a proportion of the remedial costs incurred in rectifying these issues. After taking account of monies owed to Cameron and the terms of the settlement, the fabricator anticipates its current net cash position will be largely unchanged.
Well-Safe Solutionshas acquiredIntervention Project Management(IPM).Formed in 2007, IPM provides engineering, project management and consultancy services to the global oil and gas industry, with a focus on well intervention, including P&A, and production optimization.
DeepOcean has acquired Searov Offshore SAS, an ROV service provider with a strong focus on West Africa. The company owns and operates 10 ROVs from its operating bases in Pointe Noire, Congo and Port Gentil, Gabon.
Beerenberg has signed a frame agreement with Wintershall to deliver insulation, surface treatment and scaffolding services on the Brage production platform in the Norwegian North Sea. The four-year frame agreement includes three options of two-year extensions and is expected to have a value of NOK20-40 million ($2.5-5 million) per year. Work will begin in 4Q 2017.
ABIS Holdings Energy Services has agreed to support the development and operation of an offshore supply base on the Spanish island of Gran Canaria. The company will act as agent for Gran Canaria Subsea and Offshore Base, an organization based in the Port of Arinaga, in attracting and negotiating with clients interested in using the maritime port. ABIS claims the location is ideal for operators looking for port facilities ahead of projects offshore West Africa and across the central Atlantic Ocean. The tariff-free site, inside the Canary Special Zone, includes 20 acres (90,000 sq m) of laydown and storage facilities. The base offers services such as repairs, refurbishments, and general maintenance.
eDrilling is partnering with UIT Solutions, an integrated solution provider, to support upstream oil and gas companies in South Korea. They aim to help their upstream customers drill wells safer, quicker, and at lower cost through their integrated Life Cycle Drilling Simulation solutions. eDrilling will contribute planning, training, drilling, analysis, and learning solutions, with UIT's advisory and project management support.
Repsol Norge AS has awarded Archer Ltd. a four-year contract for the provision of P&A rig operations on the Norwegian continental shelf. The contract scope includes permanent plugging and abandonment of the wells on the Gyda platform in the southern Norwegian North Sea. In addition to the firm contract term, three additional two-year extension options are available. The contract scope includes drilling and maintenance services, engineering and downhole tool rental services.
L&T Hydrocarbon Engineering has awarded Cosasco a $3-million contract to provide corrosion monitoring systems to an unnamed supermajor in the Middle East. Cosasco's team will install 80 of the company's MICROCOR ER probes, 48 corrosion coupon assemblies and 18 chemical injection points at two offshore fields, one gas and one oil. The company will also provide consultancy, manufacturing, in-field support, and a long-term warranty. The company is currently manufacturing the products for delivery and installation at the offshore sites from later this year onwards. The corrosion monitoring system, Cosasco claims, will transmit high quality data to a monitoring server at a central location. From there, the operator will be able to analyze the data to support decisions on extending asset life, maximizing production, and minimizing the risk of outages.
Magma Global's m-pipe is the first thermoplastic composite pipe product to complete qualification to DNVGL-RP-F119 with third-party verification provided by DNV GL. The qualification covers m-pipe as an intervention line for dynamic surface to seabed applications.
Heavy-lift groupALEhas acquired Conbit, a structural engineering and lifting contractor specializing in offshore engineering and maintenance and onshore towers.
Vallourec Mexico has inaugurated its new threading line at its VAM industrialization center located in Veracruz.
Asset management software providerArnleahas signed an agreement with Chevron for the deployment of Intrinsix Ex, Arnlea's mobile software inspection and maintenance product used in hazardous areas, across five of the operator's North Sea assets. Chrysaor has also committed to use the same Arnlea solution on three of its assets. This contract is for one year, with the option to extend.
Acteon Group Ltd. has signed a definitive agreement to purchase Viking Seatech from Actuant Corp. Viking Seatech is a temporary and permanent mooring services provider. The acquisition broadens Acteon's existing mooring business with a local presence in both Australia and Indonesia. Acteon has also agreed to sell Mirage Machines, a manufacturer of portable machine tools, to Actuant. The two transactions will close simultaneously and are subject to customary regulatory approvals and closing conditions.
GATE Energy has acquired PDI Solutions, LLC, a Schriever, Louisiana-headquartered operations, maintenance, and inspections provider.
Yokogawa Electric Corp. has acquired TechInvent2 AS, a Norwegian company that holds the rights to FluidCom, a chemical injection metering valve. It is said to prevent blockages and corrosion in oil wells, pipelines, and other facilities and employs a patented technology for thermal control. It incorporates the functions of a mass flow meter, control valve, and valve controller.
Doedijns Group International, through its US subsidiary Logan Industries International Corp., has acquired Hadco Services Inc., a specialized repair and service company based in Mobile, Alabama.
Total Safety U.S. Inc. has joined OFS Portal as a supplier member.
Waypoint Leasing (Ireland) Ltd. has agreed to deliver one AW139 helicopter to HEVILIFT Group to be used in support of the offshore oil and gas industry in the Asia/Pacific region. In addition, Waypoint has agreed to deal terms for the purchase and lease-back of one AW139 helicopter with Helicopteros Nacionales de Colombia, SAS. This is Waypoint's first lease transaction with HELICOL and first in Colombia.
Mohawk Energy has earned ISO 9001:2015 certification.
Rockhopper Exploration plc has appointed Peel Hunt LLP as joint corporate broker, acting alongside Canaccord Genuity Ltd., the company's nominated adviser and joint broker.
Emerson has partnered with Pink Petro to support women professionals in energy industry jobs. The partnership will provide live and on demand professional development, coaching and mentorship opportunities for Emerson professionals and executives - men and women - as well as participation in Pink Petro University, a resource that is said to meet the needs of the mobile workforce.
Barrier Fire Protection has completed a fabrication contract in Germany for a Mobil Producing Nigeria offshore platform. Linde, which is in charge of the project, commissioned the company and Hertel to undertake fire proofing of a 20 x 10-m steel (65.6 x 33-ft) structure that will be installed on the platform. Ten UK-based specialists carried out the work at Linde's fabrication facility in Bremen, using Akzo Nobel's Chartek 1709 to protect the IGE separator skid frame from a hydrocarbon fire scenario.
Six Iranian exploration and production companies are qualified to work with foreign partners on the country's oil and gas projects, according to the Ministry of Petroleum. The six areIranian Offshore Engineering and Construction Co., Kayson, Iran Ofogh Industrial Development Co., Pars Petro Zagros Co., Global Petro Tech Kish, and Sina Energy Development Co.
A group of 10 Japanese students spent a month studying atRobert Gordon University (RGU) as part of the Nippon Foundation Ocean Innovation Consortium Summer School 2017. The Masters students, from seven different universities in Japan, studied modules led by RGU staff on marine engineering, oil and gas, and offshore renewables, from Aug. 11 to Sept. 8. The group also spent five days at the subsea training and trials facility, The Underwater Centre, in Fort William. As part of the program, students were asked to develop their own project addressing industry issues and then presented their findings to industry and the university.
Lloyds Energy and Gazprom avtomatizatsiya PJSC have agreed to collaborate in the development and construction of nearshore floating liquefied natural gas barges in the Russian Federation. The two parties will look to jointly pursue investors and customers to deliver the design, construction, commissioning, and start-up of these barges and associated onshore facilities in the Russia Federation.