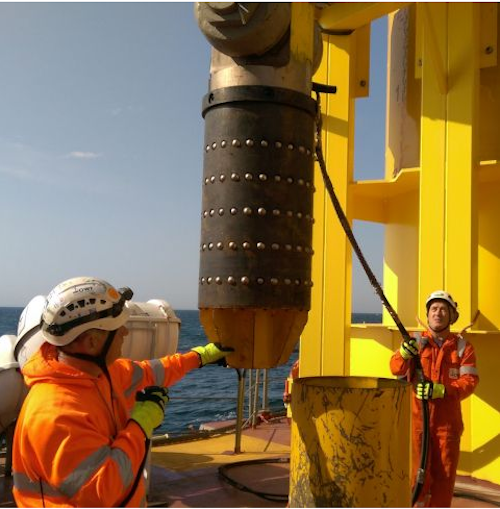 (Courtesy First Subsea)
Offshore staff
LANCASTER, UK – First Subsea will supply Allseas with three Ballgrab internal lifting tools (ILTs).
The tools are designed for lifting loads up to 900 metric tons (992 tons) - Allseas will deploy them for offshore decommissioning projects.
The ILTs are inserted into a tubular receptacle attached to the structure to be lifted. In Allseas' case, they will cover an internal receptacle diameter range of 660 mm (26 in.) to 1,524 mm (60 in.).
The first planned offshore application will be for Total's Tyra Redevelopment project in the Danish North Sea, lifting the top jacket structures for the Tyra East D flare jacket and the Tyra West D flare jacket.
12/03/2019