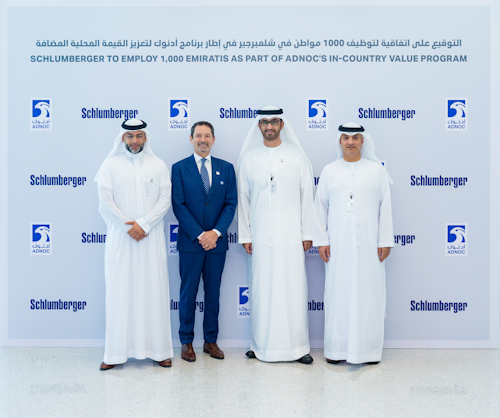 (Courtesy Schlumberger)
Offshore staff
ABU DHABI, UAE – Schlumberger has signed a memorandum of understanding with ADNOC to support the latter's In-Country Value (ICV) program.
This is designed in part to further knowledge transfer and generate jobs for UAE nationals.
Schlumberger plans to boost its Emirati workforce with potentially up to 1,000 new job hires, driven by the company's existing businesses and further expansion activities.
Ghassan Mirdad, the company's president, Eastern Middle East, said: "Schlumberger is committed to enabling regional efficiency and performance, while increasing local content in line with the strategic priorities of ADNOC and the UAE's oil and gas industry."
11/13/2019