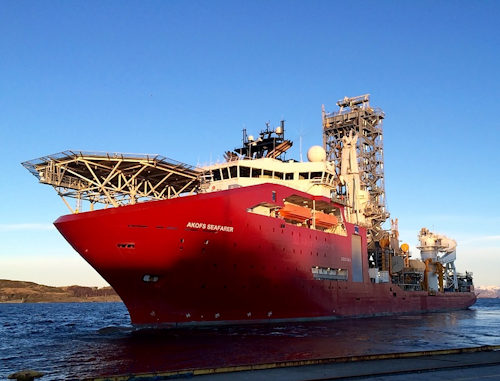 Offshore staff
OSLO, Norway – AKOFS Offshore has a letter of intent to provide Equinor (formerly Statoil) with year-round light well intervention services on the Norwegian continental shelf.
The contract would run for five years, with a three-year optional extension. Final award is pending partner approval and satisfaction of other conditions.
Value of the initial five-year period is around $370 million.
Work is due to start during the first half of 2020 from theAKOFS Seafarer well intervention vessel. This will undergo modifications and upgrades in preparation for the contract.
Geir Sjøberg, CEO of AKOFS Offshore, said the company would work with subcontractors DeepWell and WellTec, establishing a joint operations support office with its partners in the Stavanger region.
05/16/2018