InterMoor delivers H-Links connectors for Appomattox FPS
InterMoor has completed the delivery of all H-Links connectors for the Appomattox floating production system mooring lines.
May 16th, 2018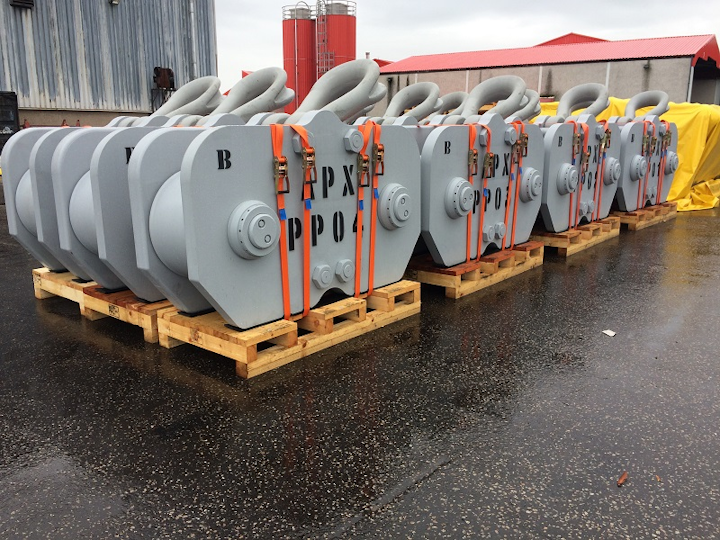 Offshore staff
HOUSTON– InterMoor has delivered H-Links connectors for the Appomattox floating production system (FPS) mooring lines.
TheAppomattox facility is a four-column semisubmersible production platform that will be moored using 16 mooring lines arranged in 4x4 clusters, in 2,255 m (7,400 ft) of water about 130 km (80 mi) offshore Louisiana.
Collaborating with Nova Scotia-based Oceanside Equipment Ltd., InterMoor delivered 94 H-Links to Shell in Fourchon, Louisiana.
InterMoor provided project management services, vendor coordination including quality and safety control, audit reviews, and production schedule management. In conjunction with this, Oceanside Equipment also completed the design, manufacturing plan specification, inspection and test plan and documentation for the H-Links.
The H-Links were specifically designed for deepwater and were machined, assembled, tested and delivered from InterMoor's quayside facility in Aberdeen.
About 800 metric tons of steel were used to manufacture the 94 H-Links with a minimum breaking strength of 2,675 tons (5,896,900 lbs). Each H-link weighed on average 7 tons (15,653 lbs) and measured about 2 m (6.6 ft). This order represents the largest order of H-Links by weight ever delivered by InterMoor and Oceanside.
The H-Links will be used to connect polyester mooring segments to chain segments and between adjacent polyester mooring segments on the FPS mooring lines.
Mark Prentice, technical manager, InterMoor Ltd., said: "Continuing the extensive track record InterMoor and Oceanside have for deepwater mooring connectors, this recent shipment of H-Links has been the culmination of three years of extensive design, analysis, manufacture, and testing by both companies.
"Working closely with the classification societies and the client's inspectors has resulted in the largest, strongest H-Links ever fully certified for long-term mooring in theGulf of Mexico."
05/16/2018