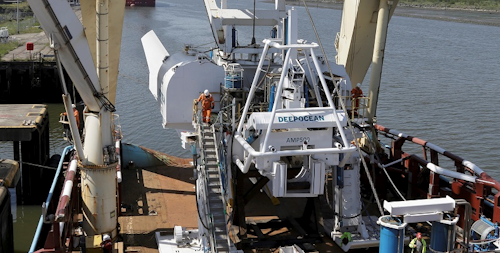 Offshore staff
BLYTH, UK – DeepOcean has contracted Osbit to upgrade a subsea plough for the construction of the Nord Stream 2 pipeline in the Baltic Sea.
To meet the project's requirements the Advanced Multi-Pass Plough (AMP500) must be re-engineered to accommodate a larger diameter pipeline.
Osbit plans to transform the plough into what it describes as a state-of-the-art subsea vehicle that can support trenching and laying of the 1,200-km (745-mi), 1.5-m (4.9-ft) dia. pipelines.
This will involve upgrades to the pipe handling equipment and installation of a new control system, the modular of which will allow it to be transferred onto DeepOcean's other trenching vehicles.
Last year Osbit also supplied and installed the technology as part of an upgrade of the same contractor's T1 Trencher.
All work will be completed within 30 weeks at the Port of Blyth in northeast England where both companies have quayside operations.
04/17/2018