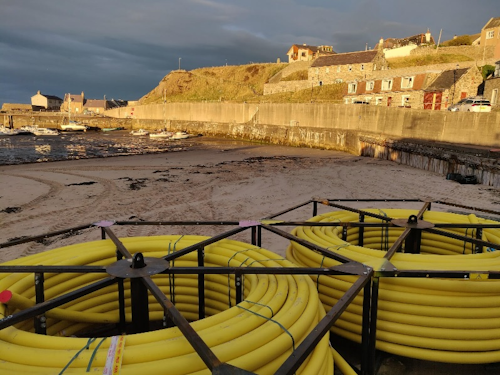 Offshore staff
ABERDEENSHIRE, Scotland– Following the sale of Ecosse Subsea to Oceaneering earlier this year, subsea entrepreneur Mike Wilson has launched Ecosse IP Ltd. (EIP), with start-up investment of £2 million ($2.6 million).
The company's first technology to market, Ambient Lifter, can be used to lift, lower, or hover any subsea object by controlling buoyancy and ballast in low pressure pipes. It aims to improve efficiency in subsea construction by 25-30% and on decommissioning debris clearance by 35-40%, the company said.
During harbour trials, Ambient Lifter successfully lifted 5Te in controlled lifts in a range of different configurations. The trials demonstrated the use of the new system in realistic operating conditions and showed its capabilities to offer an adaptable lifting solution in varying weather and tide states.
The trials were witnessed by theOil and Gas Technology Centre, who provided support for the trial process and, the company said, see Ambient Lifter as an important technology for cost-effective subsea development of marginal fields.
10/04/2018