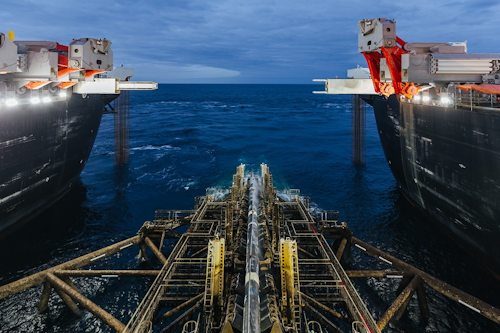 Offshore staff
MOSCOW – The Pioneering Spirit has completed laying the offshore section of the TurkStream gas pipeline in the Black Sea, a month ahead of schedule.
Construction of TurkStream, which will take gas from fields onshore Russia to Turkey, is entering the final stage. A landfall has been built near the Russian town of Anapa with start-up operations due to be finished later this year.
In Turkey, a receiving terminal is under construction near the settlement of Kiyikoy.
TurkStream should start operating in late 2019. The first string is dedicated to Turkish consumers while the second will deliver gas to southern and southeastern Europe.
Each string will have the throughput capacity of 15.75 bcm/yr: South Stream Transport is responsible for construction of the offshore section.
11/20/2018