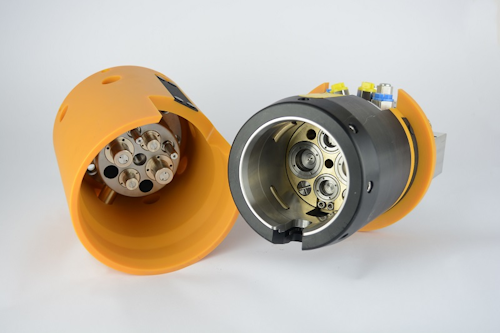 Offshore staff
HOUSTON – Acteon subsidiary J2 Subsea will supply its 4 Port tool changers for a pump module (MOBO) intervention campaign offshore Brazil later this year.
The systems are said to allow ROVs to connect with tools subsea, with zero leakages and cost/time savings, owing to the fact that the ROV does not have to make multiple trips between the vessel and seabed to replace each tool.
According to the company, further savings arise from the systems' compact dimensions and low weight – ROV end 18.4 kg and tool end 5.4 kg – which make transportation by helicopter economic (as opposed to via a support vessel), leading to quick mob/demobilization.
For this campaign the combined weight and dimensions of the systems could not exceed those of the offshore operator, to ensure transportation by helicopter.
J2 Subsea developed the technology with Walther Präzision GmbH. It comprises an ROV end and tool end and allows connection or disconnection from tools and intervention panels requiring either high-flow or high-pressure applications.
The tool changers are self-sealing, allowing mating and de-mating under pressure with zero leaks.
For the Brazilian campaign the program involves replacing eight subsea pumps weighing 150 tons from the manifold in water depths up to 2,000 m (6,562 ft), using a range of subsea tools.
08/31/2018