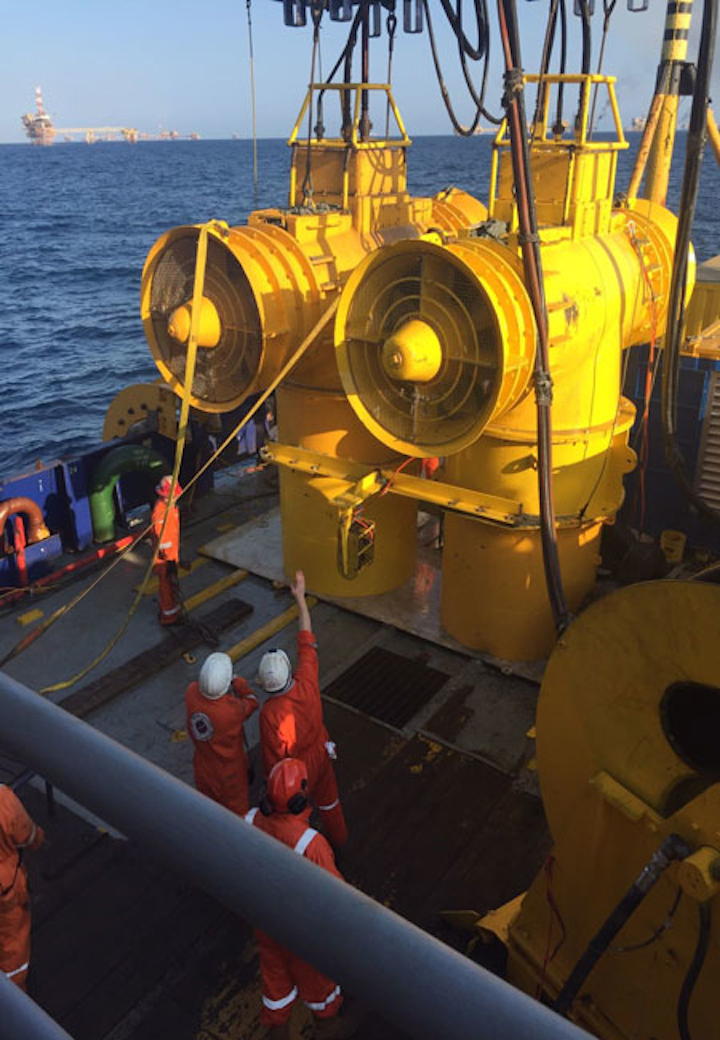 Offshore staff
CIUDAD DEL CARMEN, Mexico – James Fisher Subsea Excavation (JFSE) claims to have developed the world's most powerful mass/controlled flow excavation tool for trenching large-diameter pipelines in a single pass.
The Twin T8000 was developed to support SapuraKencana Mexicana, which needed more than 14 km (8.7 mi) of a 36-in. pipeline with concrete coating to be trenched 1 m (3.3 ft) on top of the pipe.
JFSE applied its patented T8000 technology to devise a solution that it involved combining two units.
The Twin T8000 has a total maximum output of 16,000 liters/s and had to provide 0 mm to + 300 mm accuracy of trench on this project, with 15 crossings to negotiate.
Tomas Valdes Aldama, technical engineer at SapuraKencana Mexicana, said: "Due to there being a tight window, we required this pipeline to be trenched in a single pass.
"The results from the Twin T8000's inaugural project have been great and it is certainly a technology we will consider utilising again in the future."
The Twin T8000 equipment spread was mobilized on board the offshore supply vessel,Ocean Carrier, in the Gulf of Mexico as part of SapuraKencana Mexicana's contract for procurement and construction of a sour gas pipeline for PEMEX covering five fields.
02/24/2017