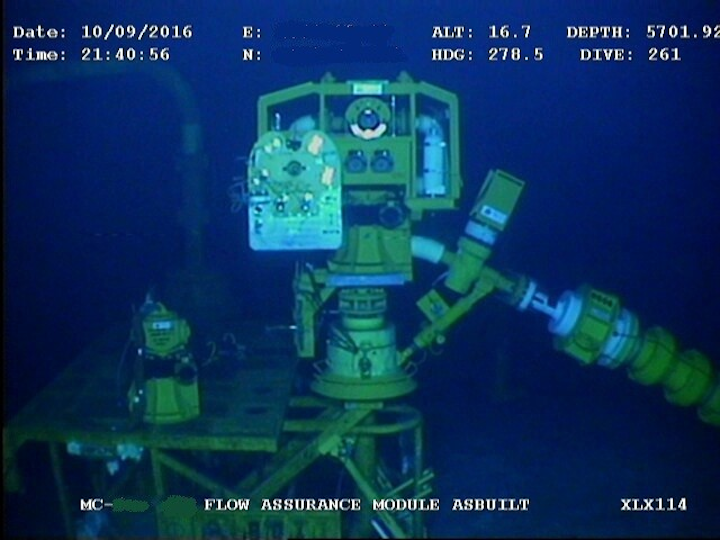 Offshore staff
HOUSTON – Enpro Subsea has detailed the first application of its subsea architecture by an operator in the Gulf of Mexico during an OTC technical session.
The company'senhanced subsea sampling and injection (ESSI) and flow access module (FAM) systems helped the operator achieve first oil less than a year after sanctioning the project.
ESSI/FAM are designed to adapt standard subsea systems to deliver faster, more cost effective, and more flexible solutions.
In this case, the challenge was to tieback a new production well via a single spur into an existing subsea flow loop in the Mississippi Canyon.
Enpro Subsea assisted in the design of a fasttrack solution making use of existing deepwater infrastructure.
The combination of the well spud location, infrastructure and established facility operating procedures all complicated the program. The production chemistry and uneven seabed topography required consideration of a flow assurance strategy to manage and mitigated the potential for hydrate formation within the single spur flowline.
Other issues included the need to use existing components from different hardware manufacturers with differing hub connector designs. However, through enabling access to production processes at both ends of the 3.2-km (1.99-mi) single-line tieback, the operator was able to fit a range of enhanced recovery solutions at multiple locations, which included:
Flow assurance chemical injection
Pressure balancing
Multi-phase metering
Fluid intervention (scale squeeze).
Enpro Subsea business development manager for the Gulf of Mexico, Adam Hudson, said: "With the addition of the patented FAM technology, Enpro provided the required subsea system functionality onto existing hardware, enabling the 'life of field' solutions to be installed directly onto existing hardware. Our solution enabled concurrent engineering, which in turn enabled first oil within 12 months."
05/02/2017