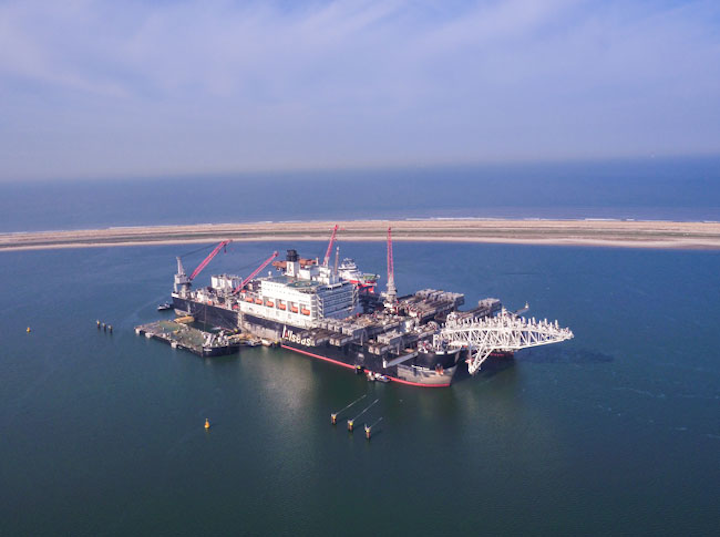 Offshore staff
ZUG, Switzerland– Nord Stream 2 AG has contracted Allseas for offshore pipelay of the Nord Stream 2 natural gas pipeline through the Baltic Sea.
The company will undertake offshore pipelay works for both lines in 2018 and 2019. The contract follows the letter of intent agreed between both parties last December.
Allseas will use three pipelaying vessels: thePioneering Spirit, Solitaire, and Audacia. The Solitaire previously laid parts of the Nord Stream pipeline in the Gulf of Finland.
Other tenders including the near-shore pipelay tenders in Russia and Germany are ongoing. Nord Stream 2 AG said the project is proceeding as planned, including engineering, procurement, surveys, environmental impact assessments, and permitting.
The Nord Stream 2 project involves developing a second twin 1,200-km (745-mi) gas pipeline system across the Baltic Sea taking gas from northern Russia to markets across Europe.
The new pipelines will have a design capacity of 55 bcm/yr, and will increase capacity along the Baltic Sea route from Russia to Germany.
04/12/2017