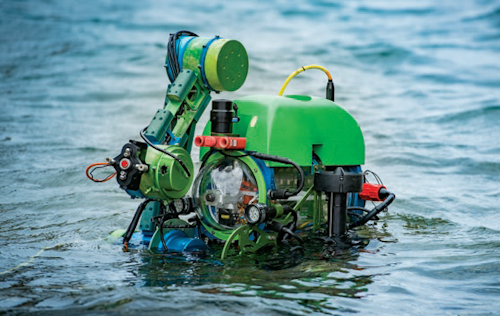 Offshore staff
DHAHRAN, Saudi Arabia – Saudi Aramco's Wasit gas plant, north of Jubail Industrial City, has reached its full operational feed capacity of 2.5 bcf/d, according to the company's annual report.
The plant is supplied through non-associated gas from Aramco's offshoreArabiyah and Hasbah fields, 50 km (31 mi) northeast of Jubail Industrial City, accessed via big-bore wells.
Hasbah is said to feature some of the world's most prolific gas production platforms. More than 40% of the company's non-associated gas now comes from offshore fields.
Among technical achievements last year,Aramco delivered the industry's first trillion-cell simulation and hydrocarbon migration algorithm, run on the latest evolution of its POWERS (parallel oil and water enhanced reservoir simulator) technology. When this was first deployed in 2000, it was capable of million-cell models.
TeraPOWERS, the new version, should facilitate modeling of the physics of hydrocarbon reservoirs from original generation to their final production, from microscopic rock pore scale through giant field and even basin scale.
The breakthrough model, Aramco says, followed a collaboration with the King Abdullah University of Science and Technology, north of Jiddah on the Red Sea.
The company plans to use TeraPOWERS to help prioritize prospects, cut exploration risks and costs, and to manage its oil and gas resources for the long term.
Aramco also constructed and tested two autonomous underwater vehicles designed to acquire seismic data in shallow offshore environments. These could cut data acquisition costs by 30%, it added, and speed up data acquisition by 50%.
Another company innovation, theshallow water inspection and monitoring robot (SWIM-R), is a remotely operated vehicle designed to perform underwater inspection tasks.
In shallow-water environments, diving support vessels face access and positioning challenges, complicating inspection of pipelines in shallow water.
SWIM-R, however, can be deployed from shore or using a low-cost inflatable vessel, reducing inspection time and costs, and is said to complete inspection tasks four times faster than divers.
Aramco demonstrated the vehicle in the Red Sea and elsewhere offshore Saudi Arabia: the technology is covered by seven filed patents.
07/07/2017