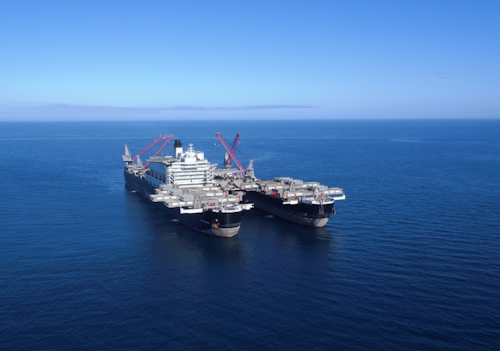 Offshore staff
MOSCOW – Pipelay operations have started on the deepwater section of the TurkStream gas lines in the Black Sea, off the coast of Anapa.
Russian President Vladimir Putin launched the command to initiate activities during his visit to Allseas' pipelay vesselPioneering Spirit.
The first string of TurkStream will supply gas dedicated to Turkish consumers, while the second string will deliver gas to southern and southeastern Europe.
Each string will have a throughput capacity of 15.75 bcm/yr.
Early last month, Allseas'Audacia vessel started construction of the shallow-water section near the Russian coast.
06/27/2017