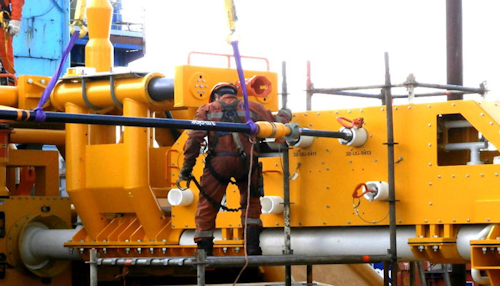 Offshore staff
THORNTON CLEVELYS, UK – Victrex has provided an update on its oil and gas industry partnership with composites specialist Magma Global.
Following their joint development of Magma carbon compositem-pipe, incorporating Victrex PEEK, Victrex has taken a minority interest in Magma to further develop m-pipe for subsea applications.
The technology is said to offer potential to reduce exploration and production costs and risks for demandingsubsea applications.
Operations at greater depths, with associated sour service demands and higher pressures and temperatures, have made a metal replacement for subsea piping a urgent priority, according to Magma CEO Martin Jones:
"The application of m-pipe in areas where it can deliver cost savings for operators, through simpler design, easier deployment and whole life costs, means it should be the technology of choice for demanding subsea applications."
Last year the company introduced a rental service for hydraulic pumping for intervention, early production and temporary riser replacement, comprising m-pipe with an integrated deployment package and crew.
01/27/2017