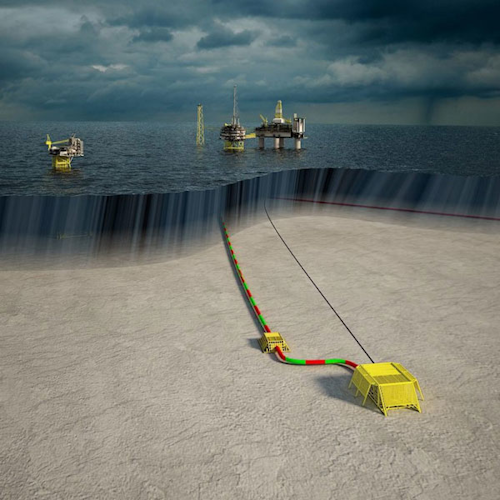 Offshore staff
STAVANGER, Norway – The Norwegian Energy Ministry has approved Statoil's plans for development and operation of the Utgard and Byrding fields in the North Sea.
Utgard is a gas and condensate field straddling the Norwegian and UK median line, thought to hold 56 MMboe recoverable. The field, discovered in 1982, is 21 km (13 mi) from Statoil's Sleipner complex – various previous attempts had been made at a development.
Statoil has commissioned two wells in a standard subsea concept, with one drilling target on each side of the median line. However, the offshore installations and infrastructure will be in theNorwegian sector.
Utgard's gas has a high carbon dioxide content, and will therefore undergo carbon cleaning and storage at Sleipner. After processing, the liquids will be exported to Kårstø and the dry gas through the Gassled pipeline system.
The estimated cost for the project is around NOK3.5 billion ($414 million). Statoil anticipates start-up in 4Q 2019.
Byrding is an oil and gas field north of the Troll field, containing an estimated 11 MMboe recoverable. Capex for this project is around NOK1 billion ($118 million).
Development calls for a 7-km (4.35-mi) duo-lateral well to be drilled from the existing Fram H-Nord subsea template through which the oil and gas will flow to the Troll C platform. Start-up should follow this summer.
01/17/2017