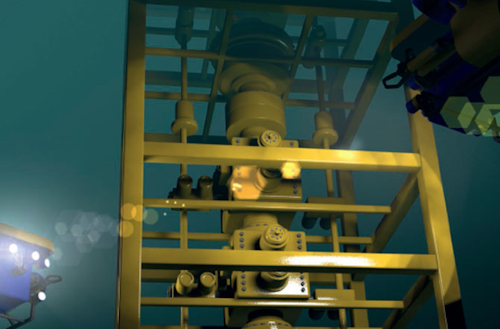 Offshore staff
ABERDEEN, UK – Scottish Enterprise has devised a new Subsea Engineering Action Plan to help Scottish companies increase their share of the £50-billion ($62-billion) global subsea market.
Currently around 370 Scottish suppliers and contractors generate turnover of £7.5 billion ($9.2 billion) in the subsea industry, around 14% of the total market.
Scottish Enterprise aims to raise that figure through increased business innovation, research and testing infrastructure, supported byScotland's economic development agencies.
One Aberdeen-based company,Enpro Subsea, plans to invest £1.5million ($1.84 million) in a new R&D project to maximize economic recovery from existing subsea wells and in turn reduce costs for the operating companies.
Scottish Enterprise's £755,000 ($926,000) R&D grant toward the project should help Enpro design, develop and test new technology adding to its Enhanced Subsea Sampling and Injection (ESSI) range of products.
David Rennie, international sector head for oil and gas at Scottish Enterprise, said: "With 2,000 of the 5,000 global subsea wells in theNorth Sea, Scotland is world-renowned for its skills and expertise in subsea engineering…We want to build and maintain what we already have, develop new markets and new opportunities, including in other sectors…" 
Managing director of Enpro Subsea Ian Donald, said: "This funding has given Enpro the confidence to continue our product development for local and export markets. This assistance from Scottish Enterprise will enable Enpro to develop the next generation of subsea enhanced production intervention equipment to increase oil recovery and address emerging markets in deeper waters."
01/20/2017