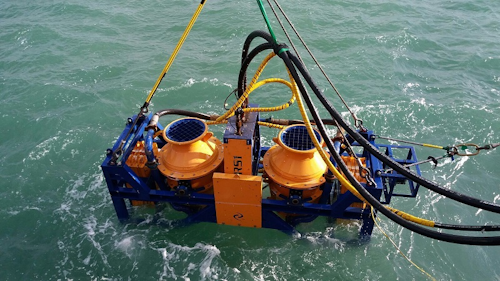 Offshore staff
ABERDEEN, UK – Rotech Subsea has signed a frame agreement to become an excavation provider for DeepOcean RECONNECT.
DeepOcean has established this service to cable repairs and periodic inspection and monitoring of cable integrity, to reduce the time and cost associated with repairing or replacing subsea power cables.
Rotech Subsea claims its CFE technology provides a more targeted jet, leaving a deeper, narrower, and more uniform V-shaped trench.
It is also said to reduce the risk of damage to cables compared to tracked vehicles and is claimed to be twice as fast and up to four times more powerful than existing technology.
Rotech's TRS1 cable-trenching tool has created trenches to a depth of 6 m (19.7 ft) deep in a single pass, with progress rates of up to 6 m/min.
02/28/2019