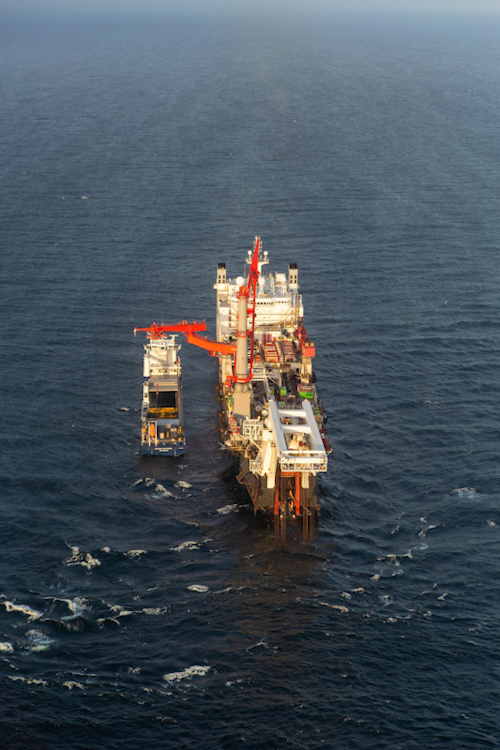 Offshore staff
ZUG, Switzerland – Allseas' Solitaire has begun laying the first string of the Nord Stream 2 twin-gas pipeline system in Russian waters.
The vessel should take around one month to install one of the two 100-km (62-mi) sections through the Russian territorial sea.
The Solitaire, 300 m (984 ft) long and 41 m (134 ft) wide, will lay pipes around the clock seven days a week. During operations, a safety zone of 1.85 km (1 nautical mi) will operate around it.
Pipe supply vessels will deliver the 12-m (39.3-ft), 24-metric ton (26-ton) concrete weight-coated steel pipes from the nearest logistics hub in Kotka, Finland.
Nord Stream AG added that construction is progressing according to plan at the Russian and German landfalls, the entry and exit points of the twin-pipeline system, while Allseas' Pioneering Spirit continues offshore pipelay in the Swedish Exclusive Economic Zone.
To date, more than 1,100 km (683 mi) of the Nord Stream 2 pipeline have been laid.
05/02/2019