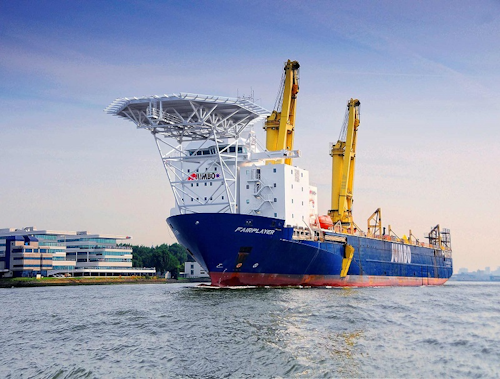 Offshore staff
SCHIEDAM, the Netherlands– TAQA Energy BV has contracted Jumbo to remove, transport, and dispose of three subsea protection domes and piles in the Dutch North Sea.
The removal operation will take place in the offshore series of fields located in the P15 block, 35 km (22 mi) northwest of Hoek van Holland, in a water depth of 26-28 m (85-92 ft).
Jumbo'sMV Fairplayer will execute this project in 2019/2020. The DP-2 heavy-lift crane vessel will recover and transport three subsea protection domes, each with a dry weight of 150 tons, as well as removing nine piles. Furthermore, the pipelines and umbilicals at each dome will be buried with mattresses.
03/15/2019