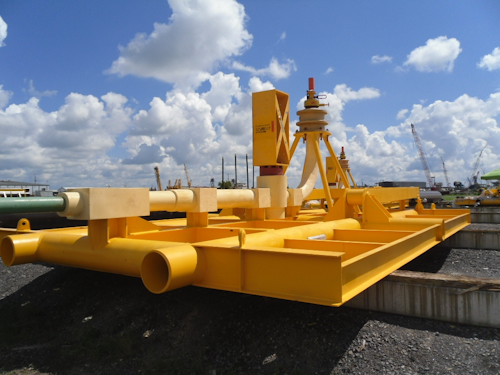 Offshore staff
GALVESTON, Texas– Subsea Tieback exhibitor BASF says it has been collaborating with Perma-Pipe Oil and Gas, under contract to LLOG Exploration Co. LLC, to supply glass syntactic polyurethane (GSPU) insulation for the Mandy and Who Dat subsea developments. BASF supplied ELASTOSHORE  ZEROHg technology to Perma-Pipe, allowing Perma-Pipe to apply their Auto-Therm GSPU "wet" insulation to the flowlines, risers, PLETS, the manifold, jumpers and shrouds required for the subsea developments. 
Perma-Pipe insulated more than 81,000 ft, or 16 mi, of 4 and 5-in. flowlines and risers for the subsea developments. BASF says its Polyurethane Solutions team worked closely with Perma-Pipe to develop customized ELASTOSHORE products that fit Perma-Pipe processes for both line pipe and custom coating applications. The resulting Perma-Pipe Auto-Therm GSPU technology has been used in more than 100 miles of flowline and riser pipe insulation currently installed in the Gulf of Mexico.
3/6/2012
Glass syntactic polyurethane-insulated PLET.