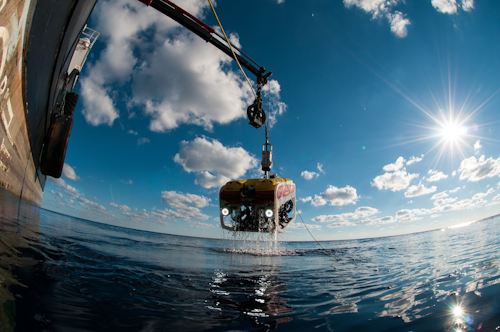 Offshore staff
HOUSTON– Meridian Ocean Services has added two Saab Seaeye Lynx ROVs to its Falcon fleet.
The company has created a suite of rapidly deployable ROV packages comprising Saab Seaeye Lynx and Falcons set in small-footprint containerized systems ready for speedy deployment from a 150-ft (46-m) vessel.
Nat Spencer, Meridian's principal and director of business development, explains that the Lynx, with its TMS and enhanced operating features, will expand the company's range of inspection roles in deeper platform work, around buoys, artificial reefs, and for cleaning and diver support.
Spencer says that the Falcons are already deployed on a range of these tasks, which include monitoring fish populations around artificial reefs created by rigs. The Falcons film and record the effect on local fish when invasive species are introduced that follow rigs when moved from one location to another.
04/25/2014