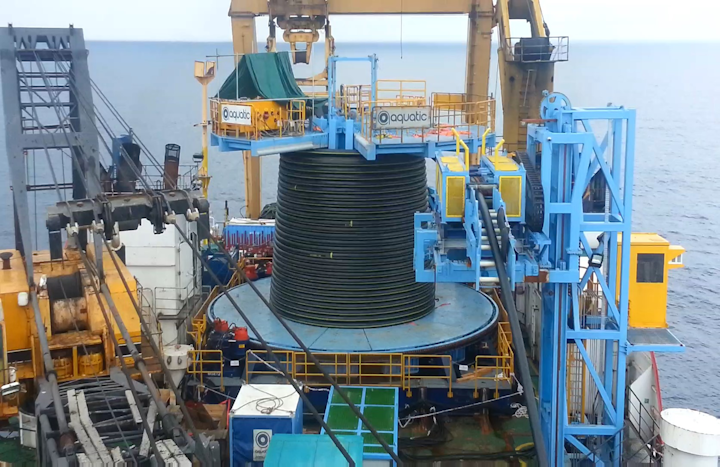 Offshore staff
ABERDEEN, UK – Aquatic Asia Pacific Pte. Ltd., an Acteon company and subsidiary of Aquatic Engineering & Construction Ltd., has completed its new carousel, the AQCS-01-1500 maiden project. Aquatic partnered with integrated subsea services provider Kreuz Subsea on the project.
The carousel was used to install 9.7 km (6 mi) of 218-mm-diameter (9-in.-diameter) umbilical in the South Belut field offshore Indonesia for ConocoPhillips. As the installation contractor, Kreuz Subsea, engaged Aquatic Asia Pacific to mobilize the modular carousel system onto theSeamec Princess vessel and transpool the umbilical prior to sailing to the field and laying off the vessel starboard side.
The carousel's first offshore operation required three different lengths of flexible product to be spooled onto the carousel at the start of mobilization. Each length was connected to the next using mid-section connectors, each 8 m (26 ft) long. The entire operation from equipment mobilization through to transpooling, offshore laying, and demobilization was completed within three weeks.
03/20/2014