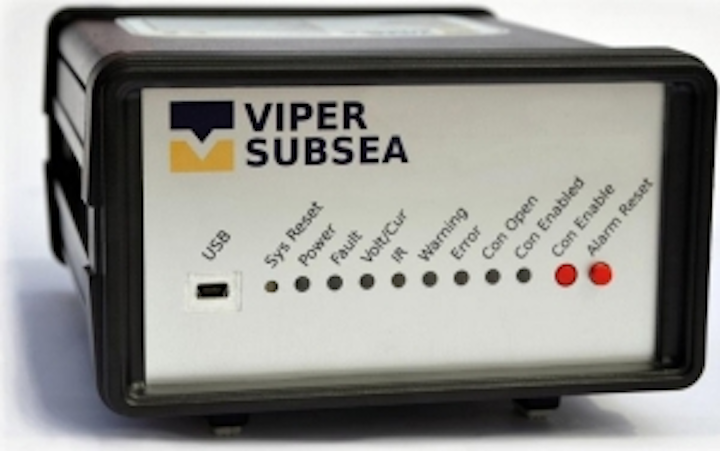 Offshore staff
ABERDEEN, UK – Viper Subsea will unveil its latest innovative subsea products – the V-SLIM Subsea Deployed Line Insulation Monitor, and V-LIM Line Insulation Monitor at Offshore Europe.

V-SLIM provides a simple diver/ROV deployable method of fault finding and locating electrical problems within the subsea electrical distribution network where faults cannot typically be identified from topsides. V-SLIM detects the presence of an earth leakage fault and provides a measurement of insulation integrity and loop resistance of any connected circuit, and can identify whether any earth leakage is 'upstream' or 'downstream' of the unit, helping to pinpoint the location of the problem.

Compatible with existing subsea control systems, V-SLIM helps to avoid unplanned interventions by monitoring and trending electrical system integrity, says Viper Subsea.

Designed for use on AC floating systems, the V-LIM is a self-contained, panel mounted, micro-processor controlled precision device that is specifically optimized to monitor the integrity of electrical umbilical cables. The device has been designed to allow integration into topsides equipment either as part of a new development or retrofitted into existing installations.

According to Viper Subsea, the V-LIM monitors insulation resistance, voltage, current, loop resistance and polarization index of the umbilical and connected subsea equipment with high accuracies. The data gathered by the V- LIM can be used to analyze the rate of deterioration of system electrical insulation and when this is likely to result in a system failure. It can also help identify the probable type of system failure.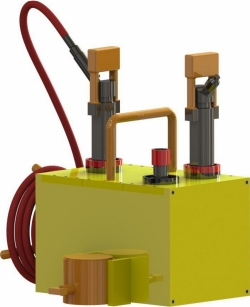 V-LIM V-SLIM



09/06/2011