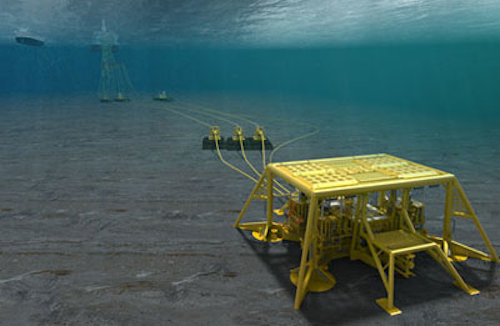 Offshore staff
STAVANGER, Norway– Statoil has started oil production from Hyme, a subsea tieback to the Njord A platform in the Haltenbanken region of the Norwegian Sea.
Norway's government approved theplan for development in June 2011 – in the event, production started one month ahead of schedule.
Hyme was discovered in mid-2009 in 250 m (820 ft) of water, 19 km (12 mi) northeast of Njord A. It is being developed via one production well and a water injector drilled through a four-slot subsea template.
Due to the complexity of the reservoir, Statoil and its partners opted for a multi-lateral well for optimal drainage. This solution should increase recoverable by about 17% compared with the assumption that formed the basis for the development plan.
Hyme is now thought to contain 30 MMbbl recoverable reserves, and is expected to stay in production beyond 2020.
At Njord A there have been various modifications to receive Hyme's production including five new risers. Total investments for the project are about NOK 4.5 billion ($786 million).
Kjetel Digre, head of Statoil's fasttrack and subsea project portfolio in technology, projects and drilling, said: "Hyme has added good synergies in relation to the upgrading of the Njord A platform and the Njord low-pressure production project performed in 2012. The extensive Njord activities have been performed in parallel with the Hyme reconstruction. This was possible thanks to the use of a flotel moored up at Njord in the autumn of 2012, which helped ensure the necessary capacity for the performance of all work."

2/26/2013