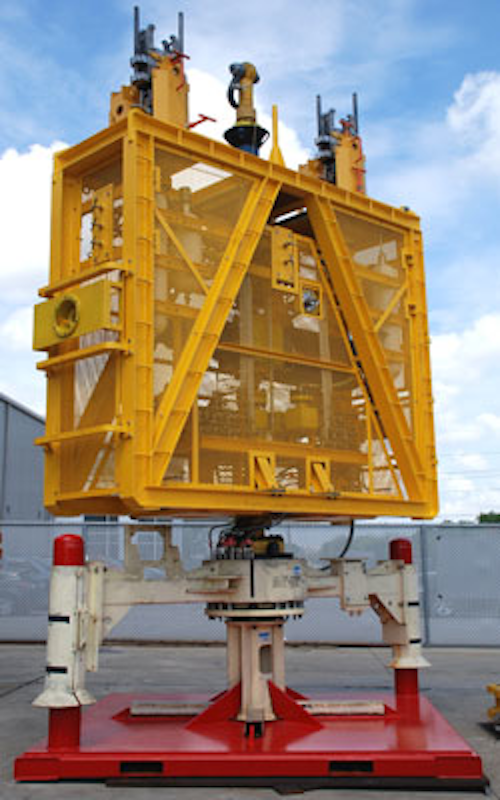 Offshore staff
SAN ANTONIO– The Cross Group is highlighting the capabilities of its CROSS 3.0 riserless operated subsea system at the Subsea Tieback Exhibition & Forum currently under way in San Antonio, Texas.
With a 3-1/16-in. ID bore, Cross says that the system was designed for safe, low environmental exposure, and an efficient, cost effective method for intervening on subsea wells riserless from vessels of opportunity.
The company says that the system is both diver and ROV friendly, and is designed to be used on vertical/conventional and mudline subsea trees. The intervention system is guideline-less and self-supporting when latched on a subsea tree. A proprietary emergency disconnect is located on the UTA that does not interfere with the integrity of the system. This allows for a subsea reconnection without recovering any hardware to the surface.
The system is designed for slickline and electric line operations under pressure; live well interventions; plug and abandonment of well zone isolations; and other functions.
Recently, Cross Logistics/Solutions, an operating company within the Cross Group Companies, says it established a new world record in completing the deepest riserless subsea live well intervention to date under a contract with Walter Oil & Gas, at a depth of 3,278 ft (999 m) in the Gulf of Mexico.
03/06/2013