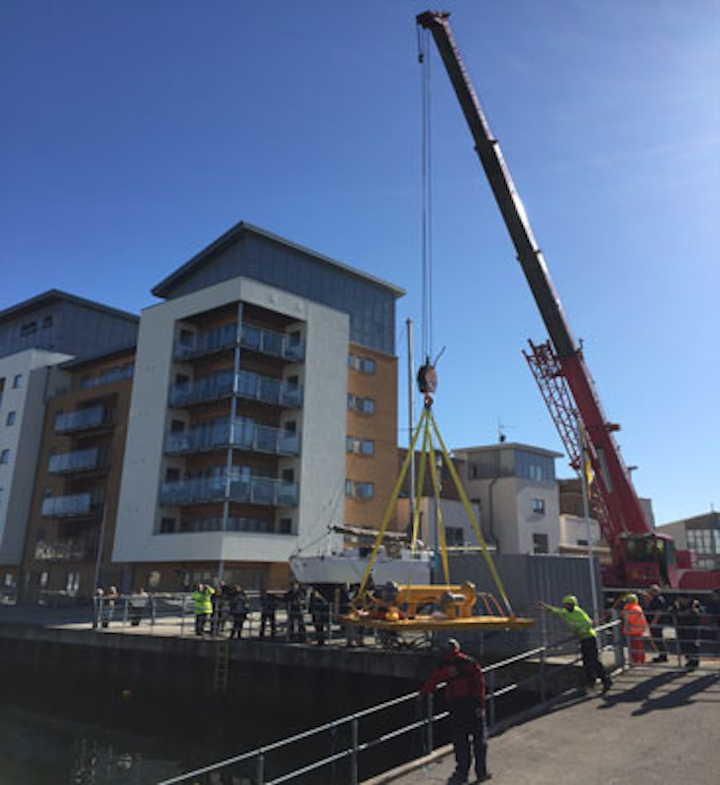 Offshore staff
PORTISHEAD, UK – Viper Subsea has started a shallow-water trial of the new V-IR system which has been developed to identify the location of electrical faults on subsea oil and gas installations.
The program is supported byBP, Chevron, Shell, and Total. They are looking to improve their planning for repairs or replacement of failed components.
The trial in Portishead Quays marina in western England will run in phases and last up to 12 months. During the initial three-month trial the V-IR technology suite will undergo communications and performance testing in a seawater environment: equipment includes a 2-km (1.24-mi) subsea cable that has been deployed onto the bed of the marina.
Although this is a shallow water trial, the main components are already designed for 3,000 m (9,842 ft) water depth. Following a period of further equipment qualification, the system should be fully commercialized later this year.
Neil Douglas, managing director of Viper Subsea, said: "Offshore oil and gas platforms are connected to underwater oil and gas production equipment with electrical cables. Failure of these connections occurs when seawater penetrates and contacts the electrical conductors. This can happen at any point on the cable length or in the plugs and sockets at either end.
"Seabed located equipment needs to operate for the lifetime of the oilfield - typically 20 years or more - but when failures occur they can halt production. Identifying the exact location and nature of the failure is time consuming and difficult with existing technology. Recovery and repair of cables is fraught with risk and is very expensive."
04/01/2016
Share your news withOffshore at news@offshore-mag.com