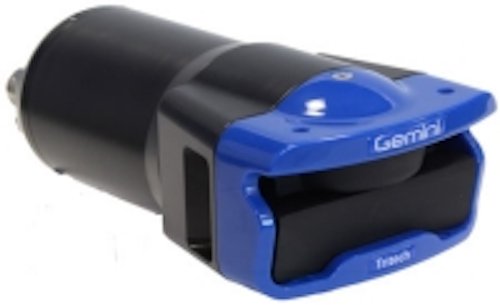 Offshore staff
WESTHILL, UK – Oceanscan has ordered various Gemini 720is and narrow beam imaging multibeam sonar systems from Tritech International.
Gemini 720is, an upgrade of the Gemini 720i, was unveiled this March. It is said to combine the benefits of high-definition imaging with long-range target detection, making it suitable for both AUV and ROV platforms, including installation on pan and tilt units.
The enhanced electronics are also said to provide real-time visualization and a fast update rate of 30 Hz across a 120° field-of-view. Applications include target recognition, subsea monitoring and inspection, and obstacle detection.
The Gemini NBI is designed for pipe and cable lay tracking, ROV and AUV navigation. It produces an acoustic image, cutting through water with a narrow acoustic beam and at a high refresh rate.
It can deliver images with a 10-mm range resolution, with the 0.5-in. horizontal angular resolutions said to result in an extremely sharp sonar image.
10/27/2016