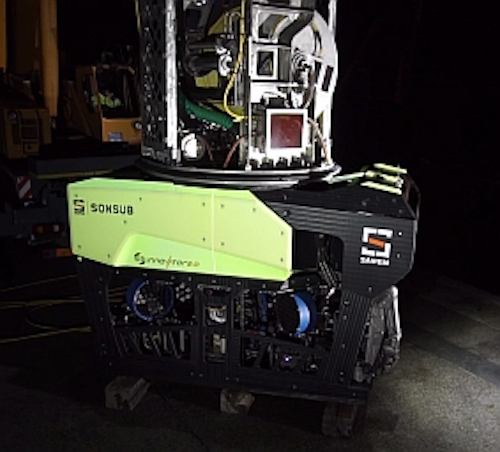 Offshore staff
SAN DONATO MILANESE, Italy – Saipem has completed sea trials of its new heavy work class ROV Innovator 2.0, following a three-year design/test program.
The new ROV, compliant to Norsok U102 standards and DNV GL-certified, is designed for a typical lifespan of more than 15 years. The ergonomics of operator's console and the human machine interface (HMI) on the surface control vessel have been redesigned to make the pilot's work less demanding and as efficient as possible, Saipem claims.
Surface equipment has been engineered for installation in a dedicated control room or a container, making the entire Innovator system transportable by land, sea, or air.
The umbilical cable and tether have been redesigned to transmit the ship's on-board power to the subsea vehicles. Innovator 2.0 is equipped with a 6.6kV power supply that is said to allow the ROV to operate effectively even with cable lengths up to and more than 7,000 m (22,966 ft).
At the same time, the tether management system, which in its base configuration can handle 1,100 m (3,609 ft) of tether, is said to have been optimized to achieve the best compromise between robustness and weight and to simplify maintenance work.
The new electrical motor can provide 210 hp which, combined with the propulsion system, ensures a bollard pull of 1,100 kg in each direction, a maximum speed of 3.5 knots and the ability to lift a weight of more than 600 kg hooked to the front part of the frame (values certified by DNV GL).
These performances, Saipem claims, make the vehicle suitable for operations in extreme conditions, including very strong sea currents, and to execute works which in the past would have been considered practically impossible.
12/22/2016