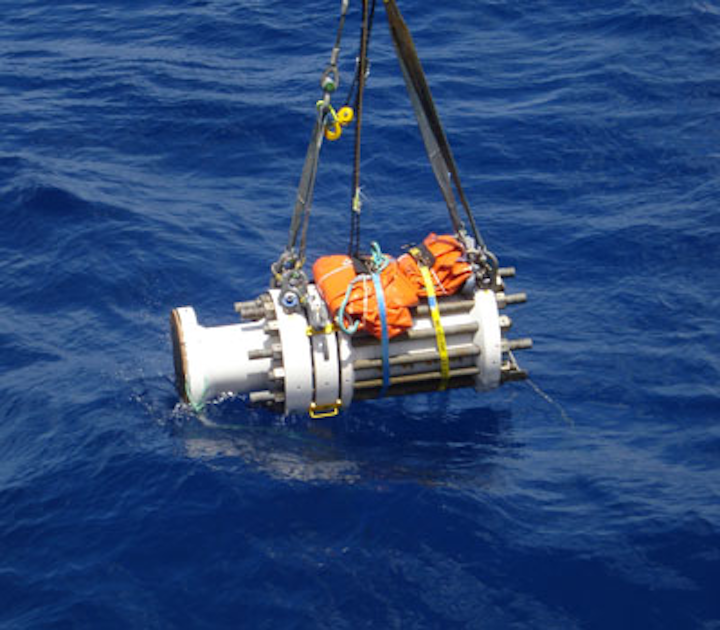 Offshore staff
ABERDEEN, UK– Hydratight has completed an upgrade project on the John Brookes subsea pipeline on the North West Shelf of Western Australia.
Contracted byQuadrant Energy Pty Ltd. on behalf of the John Brookes joint venture, Hydratight engineered, manufactured, delivered, and supported the installation of an 18-in. MORGRIP connector on the John Brookes subsea pipeline, located 54 km (34 mi) northeast of Quadrant's Varanus Island facilities.
Hydratight engineers Mark Fisher and Bob Till were embedded in the offshore installation team.
"This was an exciting project to be part of due to strict safety and environmental expectations in place," explained Fisher. "These included working closely with a DNV inspector who flew in from Singapore to witness all aspects of the upgrade. It also meant an independent critique of our manufacturing procedures.
"The component parts were of extremely high specifications and we had strict rules on forging and manufacturing. These included the use of a compliant biodegradable mineral hydraulic fluid used for activating the tensioners and flushing and cleansing all tooling. We ensured no other unassessed hydraulic fluid was used."
A representative from Quadrant Energy oversaw the factory acceptance test of the completed connector in the UK, before witnessing a second test and diver training on arrival in Australia.
Bespoke features were included on the engineered product including corrosion resistant alloy cladding, composite graphite seals, the company's ball and taper technology and its subsea tensioning equipment.
06/06/2016
Share your news withOffshoreat news@offshore-mag.com