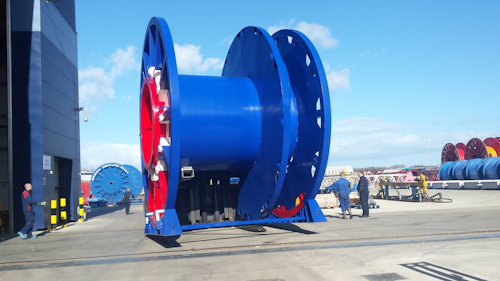 Offshore staff
DONCASTER, UK – Samsung Heavy Industries has contracted Bridon to supply FPSO mooring cables for the Egina oil fieldoffshore Nigeria.
Bridon will supply 17 lengths of 118 mm 4.65 in) sheathed spiral strand cable, with a minimum breaking load of 13,900 kN, a design life of 25 years and each complete reel weighing 185 metric tons (204 tons).
The Egina oil field is 150 km (93 mi) off the coast of Nigeria.
4/3/15