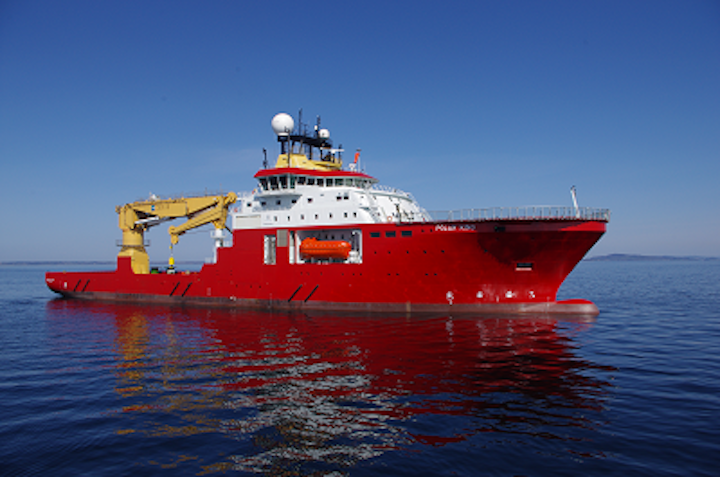 Offshore staff
BERGEN, Norway –DOF Subsea has been awarded two vessel contracts in as many days.
SubC Partner grantedDOF Subsea UK a contract in support of its project to replace selected buoyancy modules on a live riser for Maersk Oil in the Dumbarton field.
Under the terms of the contract,Polar King will be chartered, and DOF Subsea will provide work-class ROVs, and project personnel. The vessel comes mobilized with two work-class ROVs.
DOF Subsea previously entered into a 100-day time charter agreement with Norway's CG Rieber Shipping forPolar King. The charter began in April and contained options for up to five months additional work. Polar King is a purpose-built ROV survey and subsea construction vessel. The vessel is designed for operation under severe weather conditions.
Additionally,Petrobras has extended the contract for DOF Subsea's research and supply vessel Geoholm for a period of 18 months, until December 2016. The vessel has been operating for Petrobras since January 2014. The extension is a direct continuation of the current contract.
07/21/2015