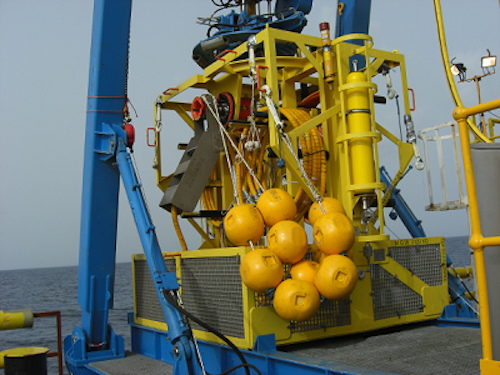 Offshore staff
GLASGOW, Scotland -Caley Ocean Systems' Intervention Work Over Control System (IWOCS) has tested manifold functions on four deepwater subsea manifolds.
The self-contained portable skid, comprising an A-frame, umbilical reeler/power unit and deployment frame, is overboarded and retrieved from a vessel using its umbilical.
For this job, the IWOCS performed in-situ testing and operation of all manifold-mounted valves via the manifold subsea control module.
The deployment frame provided the subsea interface for the umbilical, hydraulic flying lead, and two electrical flying leads supplying electrohydraulic power and communications to each subsea manifold during testing.
Caley says the deployment system takes up less deck space, and is safer and more operationally efficient than a conventional IWOCS reeler and sheave arrangement, with all operations occurring within the boundary of the skid.
Once overboarded, the deployment frame is guided subsea by an ROV.
07/24/2015