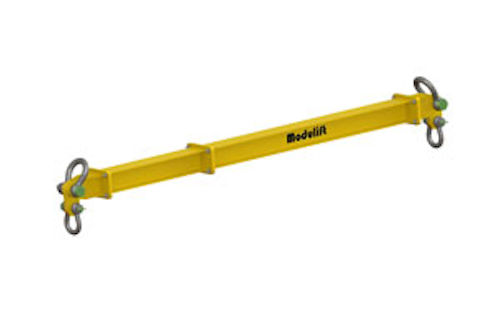 Offshore staff
POOLE, UK –Modulift has used its modular elements to produce subsea spreader beams for deepwater lifting.
Modulift says that the lifting beams are fully and correctly assembled when combined with the recommended end units, drop links and shackles top and bottom, which also allows the use of ROV shackles where necessary.
Complying with DNV-OS-H206 – Loadout, Transport and Installation of Subsea Objects, the Modulift Subsea Spreader Beams are designed to safely hold weights up 500 metric tons (551 tons).
01/30/2015