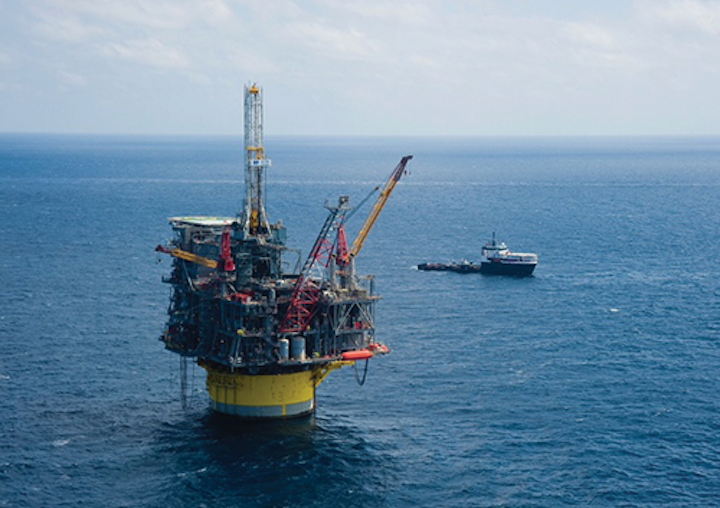 Monitoring subsea equipment is notoriously difficult. With depths of over a mile, deepwater wells are challenging to access, and the conditions are hostile to monitoring. Subsea pumps are critical to oil production, however, they have a relatively short lifespan, often fail without warning and are expensive and time consuming to replace.
With a simple, topsides connection, Veros Systems says that its new technology provides real-time operating information, such as efficiency, shaft torque, mechanical load and power consumption. In addition, Veros tracks the health of motors, pumps, compressors and other rotating equipment.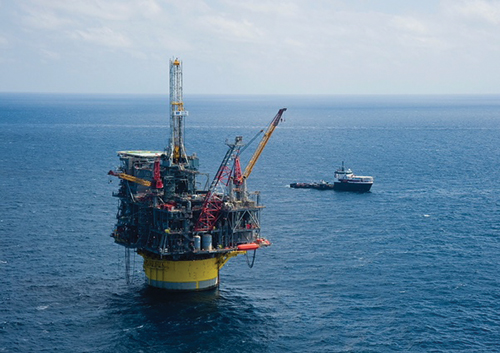 Veros sensors have been installed on Perdido's five electrical submersible pumps, located nearly 8,000 ft (2,450 m) below the water's surface. (Courtesy Veros Systems/Shell)
Veros eliminates many of the challenges that deepwater conditions present. The technology quickly connects at the motor electrical panel or variable frequency drive to sample current and voltage signals. Once installed, Veros monitors these electrical waveforms and uses machine learning and proprietary algorithms to detect anomalies from normal operation.
Veros Systems proprietary technology is now helping Shell Offshore Inc. safely and competitively deliver competitive production and asset run time performance at the Shell-operated Perdido production hub in the Gulf of Mexico.
Veros sensors were successfully installed on Perdido's five electrical submersible pumps (ESPs), which are located on the seafloor nearly 8,000 ft (2,450 m) below the water's surface. Because of Perdido's extreme water depth, ESPs were deployed to help artificially lift oil and gas from the reservoirs to the production hub for processing and transport back to shore. The sensors gather real-time data from the ESPs, which improves Shell's ability to monitor and take steps to keep this critical piece of subsea equipment working safely and efficiently.
"One of the challenges Shell faces is that there are thousands of feet of water separating our floating production hubs and engineers from our subsea equipment," says Rick Tallant, Shell VP Production, Gulf of Mexico. "Veros is helping us remove that barrier. The data we are now getting from the sensors gives us a clearer picture of how our subsea equipment is operating and, more importantly, the opportunity to keep that equipment running safely and efficiently through proactive maintenance." Shell is currently exploring opportunities to standardize and replicate Veros' sensing technology across its Gulf of Mexico operations. •