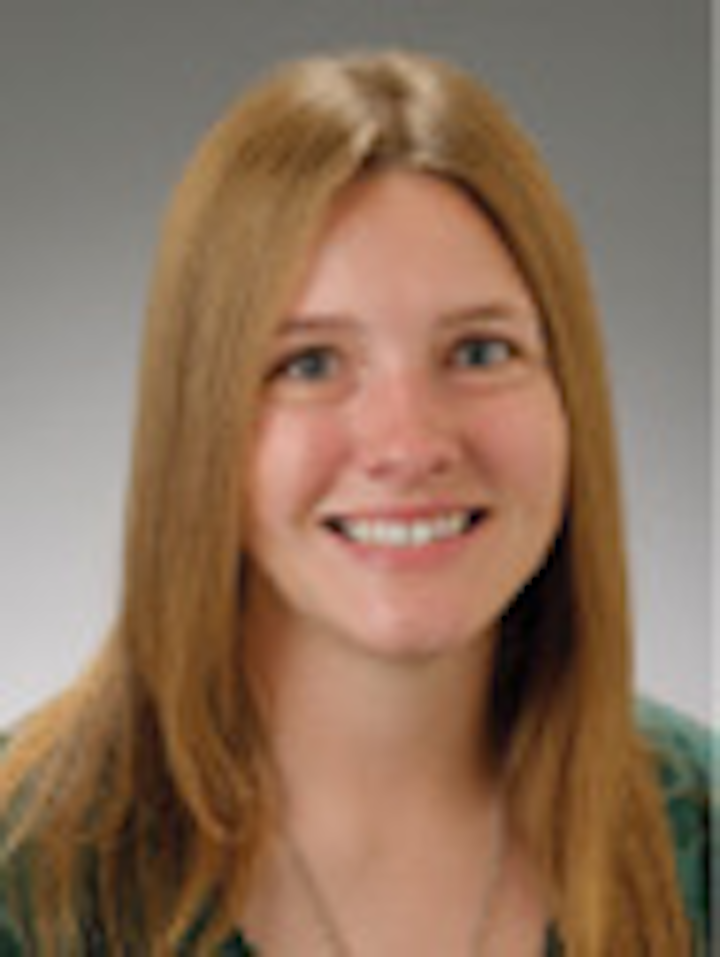 Subsea 7 wins contracts offshore Egypt, the UK, GoM
Burullus Gas Co. has awarded Subsea 7 an EPCI contract for the West Delta Deep Marine Phase 9b development project in the Egyptian sector of the Mediterranean Sea. The scope includes tying six new wells to existing subsea facilities using umbilicals and flexible flowlines. Project management and engineering is under way at Subsea 7's offices in Cairo and Paris, while Petrojet's yard near Alexandria will fabricate the subsea structures and spools.
Offshore installations should start during the second half of 2019.
Shell has awarded the company a contract for the deepwater Vito development in the US Gulf of Mexico. The contract scope covers the project management, engineering, procurement, installation, and pull-in of two 12-in. infield production flowlines with 10-in. steel catenary risers (SCRs), one gas lift flowline and SCR, and the umbilical system. Project management and engineering will take place in Houston, with support from Subsea 7's specialist technical Pipeline Group in Glasgow, UK.
Offshore installation activities are scheduled for 2020 and 2021.
Shell UK has awarded Subsea 7 a wide-ranging subsea EPCI contract for the Penguins redevelopment project, 150 mi (241 km) northeast of the Shetland Islands. The scope covers fabrication and installation of two pipeline bundles containing pipe-in-pipe production flowlines, gas lift flowlines and control systems; and fabrication of a 5.6-mi (9-km), 16-in. gas export pipeline, flexible riser system, dynamic umbilical riser system and associated subsea tie-ins. The company will manage the project and engineering work in Aberdeen, with support from its technical Pipeline Group in Glasgow.
Offshore activities are scheduled for 2020 and 2021.
Classification societies approve i-Tech's underwater inspection service
i-Tech Services, a Subsea 7 company has strengthened its underwater inspection in lieu of drydocking (UWILD) capability by gaining certification to deliver to guidelines set by ABS, DNV GL, Bureau Veritas, and Lloyd's Register. UWILD is a requirement to ensure the structural and operational integrity of a marine asset while on location.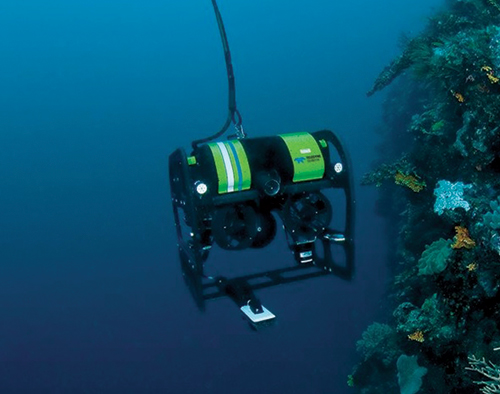 ROV perform UWILD inspection services. (Image courtesy i-Tech Services)
i-Tech Services says its inspection division undertakes this task using the latest ROV imaging, cleaning, and tooling technologies. Conducting surveys in situ saves clients time and money, the company claims, by reducing downtime, cutting back on off-contract times, and reducing or eliminating the need for expensive and limited drydock space.
INPEX assigns Abadi offshore pre-FEED studies
INPEX Masela has awarded a consortium of Chiyoda International Indonesia (CII) and PT Synergy Engineering (Synergy) a pre-front-end engineering design contract for the Abadi LNG project in Indonesia. This covers the subsea umbilicals, risers, and flowlines (SURF) and gas export pipeline (GEP) facilities.
INPEX Masela is performing pre-FEED studies for the Abadi field development in the Masela block in the Arafura Sea, with an onshore LNG concept, under the supervision of The Indonesia Government Special Task Force for Upstream Oil and Gas Business Activities (SKK Migas).
CII and Synergy will jointly deliver various engineering, safety and cost studies, also developing the future FEED scope, as a pre-FEED package for the SURF and GEP facilities. Chiyoda/Subsea 7 subsidiary Xodus Group will provide the technical leadership and specific studies, drawing on its deepwater SURF and pipeline design experience. Subsea 7 will contribute studies and advice with a focus on competitive installation solutions.
Saab Seaeye advances long-distance control of ROVs
Saab Seaeye has enhanced its global remote-control capability for its subsea electric ROVs via satellite link and 4G networks. Remote control of the Leopard vehicle has been upgraded to include control of the tether management system. This should reduce the need for offshore piloting personnel and advance the potential for long-distance control of remote resident systems, the company claimed.
Earlier trials of the concept demonstrated that the iCON intelligent control architecture could overcome the poor signal problems of low bandwidth and high latency that are typical of satellite communications, including coping with a 20% data drop out.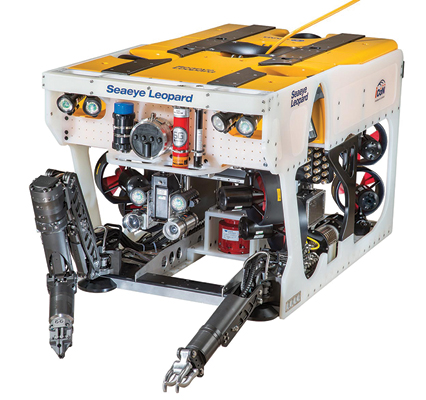 The Leopard has conducted complex tasks under the direct remote control of a pilot located at a shore base several thousand miles away, via the satellite link. The pilot could perform a step-by-step operation of mating and un-mating underwater connectors. At the same time, the piloting operation was deliberately impeded by a 20% data drop-out.
Other vehicles that can be controlled in this way, Saab Seaeye added, include the Sabertooth AUV, a hybrid system that can operate as both a roaming AUV and an ROV for performing light work tasks, and which is equipped for long-term residency operations in remote locations.
With fewer technicians needed offshore, and none in the case of remote resident locations, this should bring cost savings to offshore operators, the company said.
The advanced communications capability is said to offer operation via a low bandwidth link of 1.6 Mbyte/sec and high latency of up to 3 sec.
An important future role for iCON, the company added, will be distant management of resident robotic systems that remain on station for a year at remote locations ready for deployment on maintenance and inspection missions.