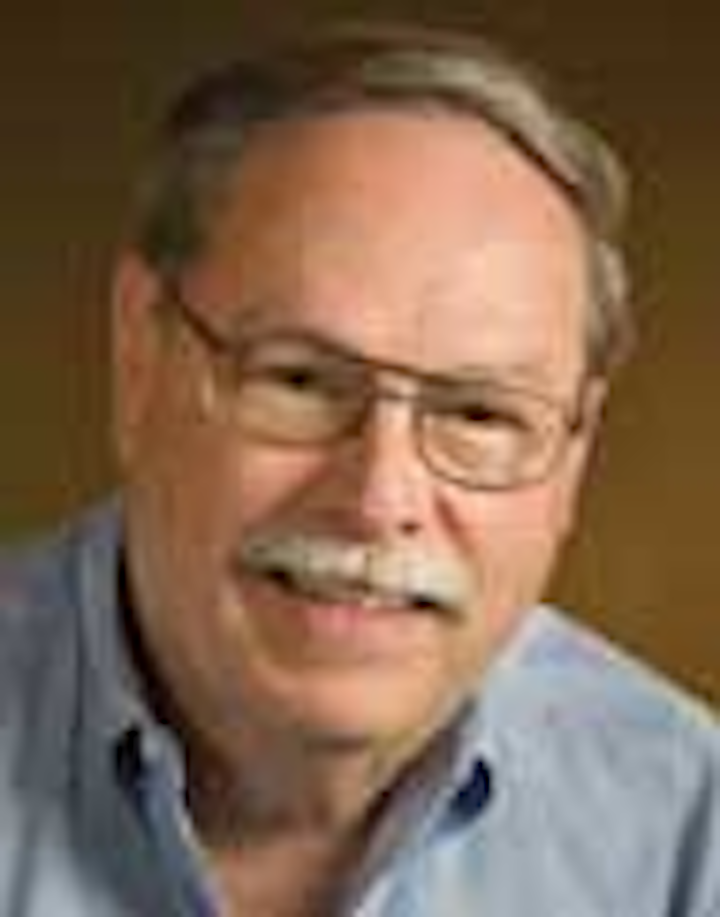 Asset management maximizes long-term value of investments
| | | |
| --- | --- | --- |
| | | Dick Ghiselin • Houston |
Almost 150 years ago, the world was treated to a novel by French author Jules Verne that set the stage for today's reality.20,000 Leagues Under the Sea told the story of the submarine Nautilus and its intrepid Captain Nemo whose underwater adventures captivated readers who could not conceive of such possibilities.
If Verne had been able to attend the 2013 Offshore Technology Conference (OTC) in Houston, he would have been thrilled to see the manifestation of his vivid imagination - or perhaps he would have simply nodded and said, "It's about time."
With its massive size and complexity, subsea equipment has wowed OTC attendees for several years. To their credit, the manufacturers of such equipment have treated audiences to spectacular exhibits of the real thing, rather than scale models or photographs. Like the parable of the blind men and the elephant, one could see people walking up and laying their hands on the huge exhibits as if to convince themselves that they were real.
Huge subsea wellheads have been joined by equally huge subsea processing modules from booster pumps and compressors to separators, all linked by flowlines and jumpers, that terminate at complex manifolds feeding risers that lead to surface production facilities.
The entire network of subsea modules is part of a system intended to enable and sustain production from wells drilled in deep- and ultra-deepwaters, but until now, there has been a missing element—asset management.
A flexible asset management system must be in place to enable production to be optimized over time as reservoir conditions change. Massive seabed systems must be able to adapt to deal with pressure decline, hydrocarbon depletion, flow assurance issues, and the changes in reservoir dynamics brought about by in-fill drilling. But without measurements, they are like the blind men trying to describe the elephant.
An integrated solution
OneSubsea, a Cameron & Schlumberger company, made its debut at the 2013 OTC to offer a solution to subsea lifetime reservoir management. Cameron veteran Ed Will, vice president Marketing & Strategy, said: "By engineering subsea modules to include and be compatible with downhole and seabed measurements, OneSubsea aims to provide a single comprehensive resource for integrated subsea solutions. With accurate, real-time measurements of critical reservoir and production parameters, coupled with efficient two-way data transmission to production management facilities, operators taking advantage of the OneSubsea solution have everything they need to anticipate changes in reservoir dynamics in time to react with cost-effective remedies that keep production flowing. The entire production spectrum, from pore to pipeline, can be placed under continuous surveillance to optimize flow and maximize ultimate recovery. All data are captured in an historical database that represents the entire life of the reservoir."
The result of this broad integration benefits petro-technical services, allowing continuous collaboration between geoscientists and engineers from both operator staff and technical services consultants who develop reservoir characterization and production solutions over the life of the field. The result is expected to deliver significant improvements in the performance of subsea development assets.
Will went on to explain that data flow from drilling and early completions benefits engineering teams whose responsibilities include maintaining focus on strategic targets and project execution plans.
Using powerful simulators that feed on the latest data, engineers can test plans on paper before committing to actions and investments. Because proposals can be tested and evaluated beforehand, optimum field development solutions can be launched with confidence. This can reduce capital costs as well as operating expenditures, cut cycle time and risk, and ensure timely delivery of system solutions as field development progresses.
Understanding flow dynamics through precise measurements from the production stream allows engineers to anticipate flow assurance issues, thus enabling timely mitigating solutions. Among the measurement modules included in OneSubsea's arsenal are multi-phase flowmeters and wet gas meters using VX technology. Field proven over more than a decade, these instruments can be deployed anywhere flow data are required.
"Through our holistic approach, OneSubsea will supply production systems, processing systems, control systems, swivel and marine systems, and all services necessary to sustain subsea production from completion of the first well to abandonment of the last well," Will explained. "Subsea modules will support production of course, but they will also support intervention, expansion, and operational efficiency. By design, modules will be scalable—up or down—to accommodate changes in the dynamic reservoir over its commercial life."
According to Will, 17 centers strategically located in major offshore hydrocarbon-producing regions comprise the initial launch of the company. Each will benefit from a mix of locally experienced staff working alongside subsea experts. Every activity from drilling to production will benefit from dynamic reservoir models and geomechanical models developed from all relevant data acquired during prior exploration, development, and production, and updated from subsequent data acquired throughout the life of the field. This information will help guide operators' subsequent decisions for maximum profitability and productivity.
What's new?
"The fundamental technology and service capability underlying OneSubsea is not new," Will noted. "It is pooled from field-proven, technical expertise from two of the world's leading global oilfield companies. The only new part is that henceforth these companies will collaborate to integrate their expertise for the benefit of the subsea asset. Every piece of subsea equipment will be delivered with the capability to do its intended job plus the measurement accessibility needed to optimize and sustain production at top performance."
It is the hope of the new company that a lifetime benefit will be realized when it is time to initiate secondary or tertiary recovery. All the measurements needed to plan and implement reservoir optimization and enhanced life of field programs will be at hand. Such techniques can be simulated and validated before the first investment is made. The dramatic reduction of uncertainty from advanced measurements populating a high-quality database will make a tangible reduction in risk so that companies will be able to launch optimized projects in spite of tight margins, confident that their decisions are valid.
According to the company, the ability to control subsea wells, as well as perform subsea processing, boosting, and intervention, combined with the capability to accurately measure dynamic reservoir parameters, will give operators the tools they need to manage their assets over their economic lifetime.