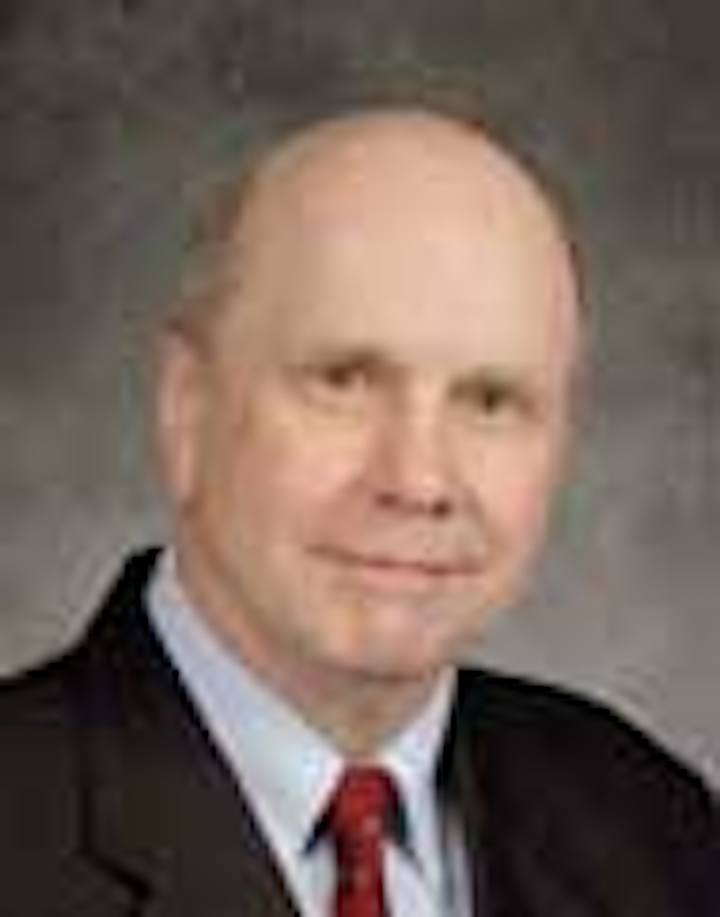 | | | |
| --- | --- | --- |
| | | Gene Kliewer • Houston |
Infield Systems' ninth Global Perspectives Deep and Ultra-deepwater Market Report to 2017 sees capex in those depths to grow over the next five years.
The forecast is for water depths of 500 m (1,640 ft) and more.
Demand is pushing exploration further offshore into harsher and deeper waters, says Infield. Deepwater reserve additions are expected to remain a marginal proportion of overall global production; rising from a 7% cumulative share of global reserves in 2012 to 10% by 2017. In capex terms, the deepwater market, which requires higher capital expenditure than its shallow water counterparts, is expected to rise from a 38% share in 2012 to a 53% share of global offshore capex by 2017.
Even with attention centered on the "Deepwater Triangle" of Brazil, West Africa, and the Gulf of Mexico, Infield sees support coming from less traditional deepwater arenas such as Southeast Asia, Australasia, and Europe. Substantial growth is also predicted for the Middle East and Caspian.
Brazil is expected to lead the deepwater market with spending on the Lula and Franco developments.
The GoM deepwater action will be led by Shell, with a 24% market share of capex including the ultra-deepwater development at Stones and Appomattox.
While West Africa will continue to lead the continent, deepwater activity is expected to increase offshore East Africa, particularly the Prosperidade complex offshore Mozambique.
The key fields expected to go on production through 2017 offshore Asia, include Liwan off China, Shell's Gumusut-Kakap off Malaysia, and Chevron's Gendalo-Genhem offshore Indonesia. New developments off Brunei, Myanmar, and Sri Lanka are expected to emerge toward the end of the forecast period.
The Aasta Hensteen deepwater field offshore Europe is expected to be the third most capital intensive project developed globally during the forecast period. That will give Statoil the largest market share, with other capex coming from Chevron at Rosebank and Gazprom on the South Stream project.
Deepwater offshore northwest Australia has seen capex from Chevron and ExxonMobil at Greater Gorgon, and Exxon is expected to continue spending on Jansz and Scarborough.
The Middle East is the smallest market for deepwater capex. Even so, Noble Energy gas developments offshore Israel and BP at Shah Deniz off Azerbaijan will see considerable capex.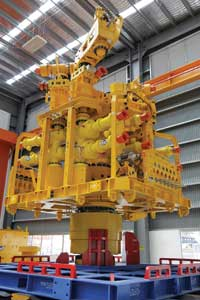 Oil Spill Response has opened a new base at Loyang in Singapore. The facility also has taken delivery of a fourth subsea capping stack that can be mobilized throughout the Asia/Pacific region. The location is expended to 9,500 sq m (102,257 sq ft) and has a storage area for response equipment and dispersant systems, dedicated warehouse for subsea well intervention equipment, an emergency operations center, and training/office space for 100 staff.
Exxon awards EPC for Julia in deepwater GoM
Exxon Mobil has awarded engineering, procurement, and construction (EPC) at its deepwater Gulf of Mexico Julia field to McDermott.
Julia Phase I project is a subsea tieback to a semisubmersible floating production unit and the scope includes six subsea wells, one six-slot manifold, two umbilicals, six jumpers, two flowlines with two steel catenary risers, two subsea pump modules, and topsides support equipment. Production will flow through two 10-in. production flowlines with subsea single-phase boost pumps.
Julia is 265 mi (426 km) southwest of New Orleans in the Walker Ridge area in water depths of approximately 7,000 ft (2,134 m).
McDermott will undertake engineering, procurement, and construction of the jumpers, four suction piles associated with the manifold, subsea pump, pump transformer, and subsea distribution unit/umbilical termination assembly (SDU/UTA), as well as transportation and installation of the manifold, suction piles, flying leads, subsea pump system, the power and control umbilicals, and SDU/UTAs.
McDermott will also carry out testing of the tieback system and mechanical completion before hand over to the customer.
McDermott deepwater installation vesselDerrick Barge 50 is expected to install the suction piles and subsea equipment, including the manifold, pump station, and transformer. The vessel's new deepwater lowering system has the capability to lower loads of up to 480 tons to depths of up to 11,500 ft (3,505 m).
In addition,North Ocean 102 is scheduled to transport and install umbilicals, flying leads, and jumpers. NO102 is a fast-transit vessel with horizontal carousel. Recent improvements include installation of a high-capacity flexible-lay system to enable ultra-deepwater installation work - comprising a 330-ton top-tension flex-lay tower, with 275-ton active heave compensation crane and 330-ton hang-off clamp capable of lowering loads to a depth of 10,000 ft (3,048 m).
The offshore installation is expected to begin in 2Q 2015 and extend through 2015.
Aker Solutions wins its largest-ever UK subsea contract
Aker Solutions has won a contract worth up to $440 million to deliver subsea production system for an oil field in the UK North Sea.
The delivery includes 25 subsea trees, six template manifolds, and associated controls, wellheads and tie-in equipment.
"This is the single-largest subsea contract that we've won in the UK," said Alan Brunnen, head of Aker Solutions' subsea business.
The order includes technologies new to the UK, including manifolds and trees that can enable the use of hydraulically submersible pumps to improve oil recovery and flow assurance. Aker will also provide diverless horizontal tie-in systems and slim line rigid lockdown wellheads.
Aker, at Fornebu in Norway, will handle central management, engineering, and procurement for the project. The company's Tranby facility outside of Oslo will manufacture the subsea trees, while production of the manifolds and system integration testing will be at the company's offshore yard in Egersund on the west coast of Norway. Aker Solutions' subsea operations in Aberdeen will manufacture the control systems and wellheads. It will also provide lifecycle-support services.
The first deliveries are scheduled for the first half of 2014. Aker Solutions has withheld the name of the field and the operator.