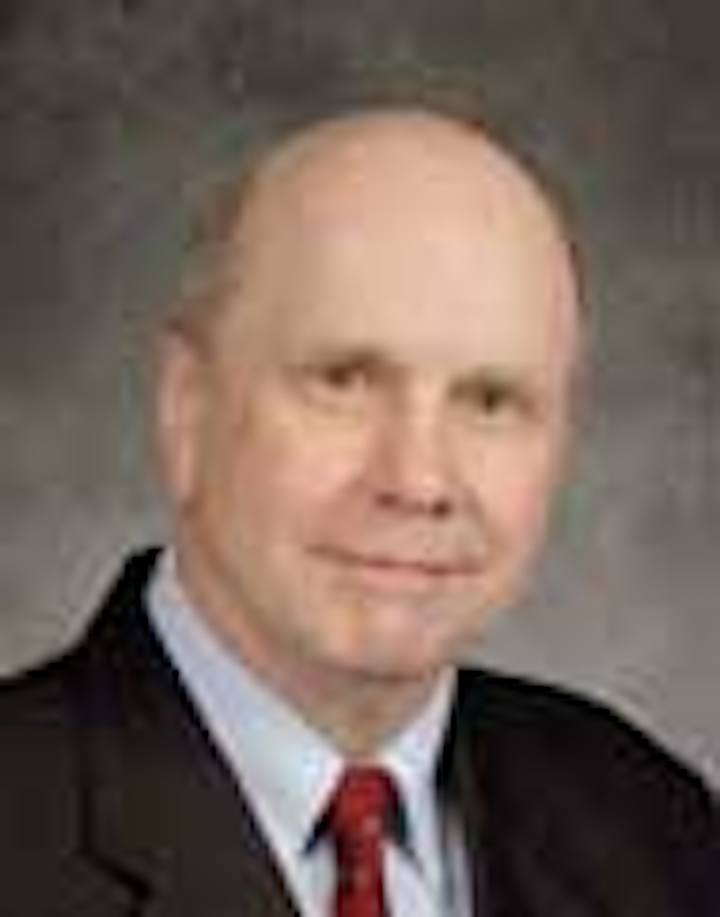 | | | |
| --- | --- | --- |
| | | Gene Kliewer • Houston |
Aker Solutions has signed a contract with Marathon Oil Norge to deliver subsea trees to the Alvheim field on the Norwegian continental shelf. Contract value is undisclosed. The contract includes the delivery of four subsea trees and associated equipment. The Alvheim field is in the Norwegian sector of the North Sea, 224 km (139 mi) from Stavanger on the Norwegian west coast, at a water depth of 122 m (400 ft).
The Alvheim subsea trees will be manufactured at Aker Solutions' facility at Tranby, Norway. Control modules will be manufactured in Aberdeen, UK. The project is scheduled for completion in the first half of 2014.
FMC Technologies Inc. has received an order from CNR International Ltd.for subsea equipment for the Baobab field.
The Baobab field is in block CI-40 approximately 16 mi (25 km) offshore Ivory Coast, West Africa. FMC Technologies' scope of supply includes six subsea trees, eight wellheads, three manifolds, and a subsea control system including subsea distribution systems and associated topside controls. The equipment is scheduled for delivery in 2014.
Fugro Survey Ltd.has ordered a new HUGIN AUV. The HUGIN 1000 is rated to 3,000 m (9,840 ft) water depth and has lithium polymer batteries in modules that provide 70 hours of survey time and can be swapped out in less than two hours.
FUGRO specified the latest versions of the Kongsberg EM 2040 multi-beam echo sounder, EdgeTech sidescan sonar and sub-bottom profiler, forward looking sonar, turbidity sensor, acoustic Doppler current profiler, conductivity temperature and depth sensor, and a camera system with LED lights.
Statoil has contracted FMC to supply further subsea equipment for the Snorre field in the Norwegian North Sea.
FMC will provide 10 production risers and tieback connectors, all scheduled for delivery in 2015. Estimated value of the order is $33 million.
Company business
Kongsberg Oil & Gas Technologies AS has agreed to acquire 100% of the shares in Apply Nemo AS, a supplier of engineering services, products, and solutions for subsea oil and gas applications. Apply Nemo focuses on subsea pipeline engineering and complex solutions, and offers experience in both subsea engineering and the development and manufacture of subsea products.
Subsea 7 has landed a new job and extended an existing contract. Its Mexican joint venture got an award from Pemex valued at $140 million.
The contract covers the engineering, fabrication, and installation of a 16 km (10 mi) pipe, two slug catchers, and two cantilever structures for the Line 60 Project in the Bay of Campeche. This contract is the first award win for the joint venture.
Project management and engineering are under way in Ciudad Del Carmen and Houston. Offshore operations are to start sometime this quarter, with pipelay activities being in 3Q 2013 using theSeven Borealis.
Meanwhile, Shell Upstream International Europe has extended the terms of its underwater services contracts with Subsea 7 covering construction, inspection, repair, maintenance, and decommissioning offshore Europe. The extension is valued at $360 million. The extension starts in 2014 and runs until 2016, with a further two-year extension possible.
Subsea 7 will dedicate theSeven Atlantic and Normand Subsea vessels to Shell and will provide constantly available diving and ROV support.
Deepwater, ultra-deepwater market to reach $83.2 billion this year
A new report from Visiongain predicts the global deepwater and ultra- deepwater exploration and production market will reach a value of $83.2 billion in 2013. The sector will experience strong growth over the forecast period as development of large offshore oil finds drives spending for ongoing projects and creates an incentive for further exploration.
Based on current and potential projects, the deepwater and ultra-deepwater exploration and production market will grow strongly over the next decade.
"The discovery of presalt oil reserves in Brazil has increased exploration activity in traditional offshore regions and frontier areas alike," Visiongain said. "Despite the negative publicity following Macondo, the industry is expanding at a strong pace and has the technological knowledge to operate securely and efficiently in the most challenging environments."
Subsea Tieback opens March 5
The world's largest show devoted to subsea production operations returns to San Antonio, Texas, March 5-7.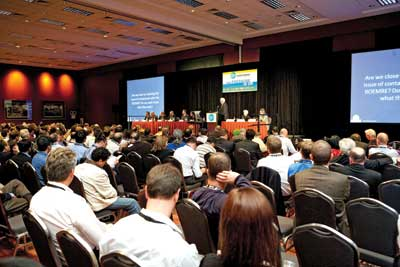 Offshore presents the 2013 Subsea Tieback Forum and Exhibition, which is expected to set new attendance records as oil and gas operators and service companies gather to learn the latest about subsea system inspection, maintenance and repair, subsea boosting and processing, well containment, flowlines, risers and umbilicals, innovations, and practical information learned during project execution.
Hosted by BHP Billiton and sponsored by FMC Technologies, Aker Solutions, and Helix Energy, the event opens at the Henry B. Gonzales Convention Center on Tuesday, March 5, with the opening of the exhibit hall and networking reception from 5-7 p.m.
The Opening Plenary Session is at 8 a.m. on Wednesday, March 6. Mark Peters, VP of PennWell Publishing and Group Publisher of Offshore and Oil & Gas Financial Journal will welcome attendees and be followed by event chairman Bob Writt of BHP Billiton with opening remarks. The Keynote speaker is Nigel Smith, president, Development, BHP Billiton Petroleum, and a Scene Setting presentation by Tyler Shilling of Shilling Robotics is scheduled.
Subsequent technical sessions will address topics ranging from Petrobras America's Chinook riser response to Chevron's look at the Jack and St. Malo subsea pumping system, Husky's sub-Arctic White Rose, a complete session on well containment, and ConocoPhililps on smart well completion design. The complete schedule can be found online atwww.SubseaTiebackForum.com.
As before there will be a workshop by the Society for Underwater Technology, and also workshops by ASME. These all are on March 5 before the show opens.