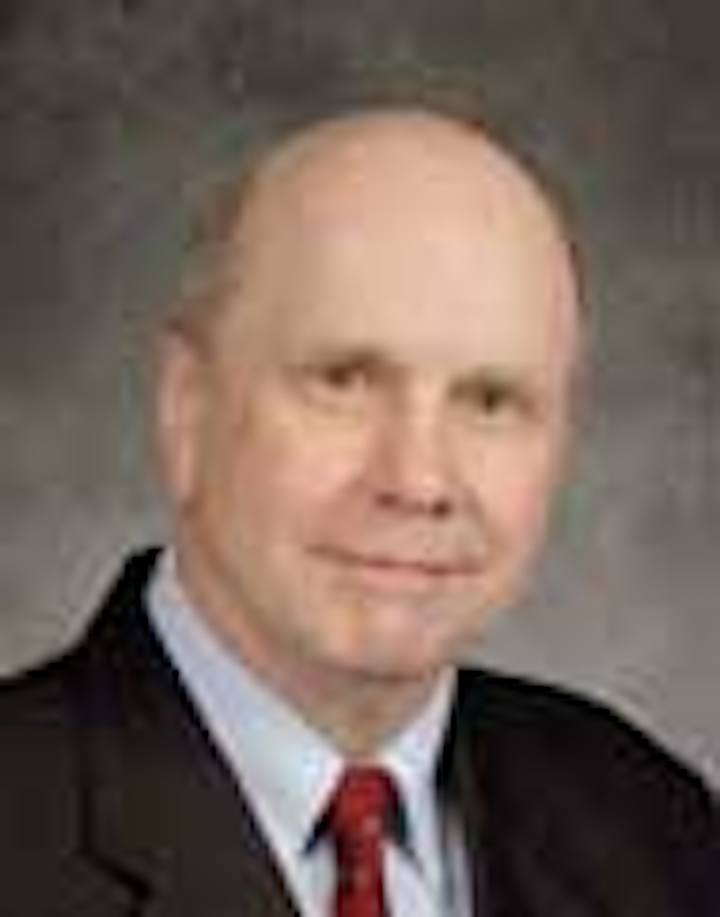 | | | |
| --- | --- | --- |
| | | Gene Kliewer • Houston |
Aker Solutions has signed a contract with Statoil for the supply of deepwater umbilicals to the Aasta Hansteen field on the Norwegian continental shelf. The contract value is approximately NOK 280 million ($51 million). Aker Solutions' scope of work includes the design, engineering and manufacturing of dynamic and static umbilicals, a riser base, and ancillary equipment. The steel tube umbilicals will be manufactured and delivered out of Aker Solutions' facility in Moss, Norway, supported by project management, design and engineering in Fornebu, Norway. The umbilical riser base will be manufactured at Aker Solutions' facility in Egersund.
Following award of the umbilicals contract, Aker also won the NOK 2-billion ($365-million) contract to supply the subsea production system, which includes three template-manifold structures, seven subsea trees, in addition to wellheads, controls, workover and tie-in systems. The first deliveries of the Aasta Hansteen subsea production system will be made in the first half of 2015.
Aasta Hansteen is a deepwater project consisting of the three structures Luva, Haklang, and Snefrid South at a water depth of 1,300 m (4,264 ft). The structures are 140 km (87 mi) north of the nearest existing offshore infrastructure.
The planned field development for Aasta Hansteen includes what would be the first spar on the Norwegian continental shelf.
Subsea 7 S.A. has a contract from Esso Exploration and Production Nigeria Ltd for the development of the Erha North field offshore Nigeria in water depths of 1,000-1,200 m (3,820-3,936 ft). Subsea 7's scope of work includes the engineering, procurement, fabrication, and installation of 25 km (15.5 mi) of flowlines, 15 km (9.3 mi) of umbilicals, and 17 rigid jumpers. The scope also includes modifications to the FPSO in order to integrate it with the new subsea facilities.
Significant parts of the design will be executed in Nigeria and all subsea structures will be fabricated in Nigeria, says Subsea 7. Offshore installation is scheduled to commence in early 2015, using theSeven Borealis and the Seven Pacific.
Wood Group Kenny has won an $8.6-million contract by INPEX Masela, Ltd. for front-end engineering and design of major subsea production facilities for the Abadi LNG project in Indonesia. The Abadi project will involve the construction of a floating LNG plant, which will produce 2.5 MM metric tons/yr (2.8 MM tons/yr) in the first stage of development.
PT. Wood Group Indonesia, supported by the Wood Group Kenny offices in Perth and Melbourne, will perform the FEED, which involves a comprehensive engineering workscope for the subsea, umbilical, riser and flowline (SURF) systems, including subsea structures and equipment. A further FEED contract for the FLNG facilities is expected to be awarded separately.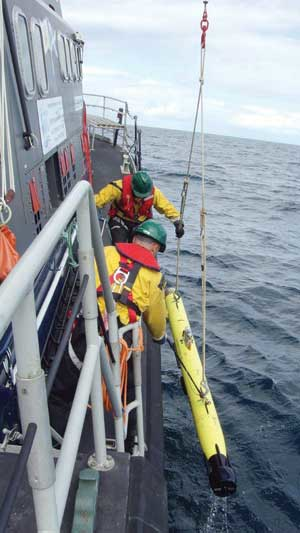 NCS Survey has purchased two Teledyne Gavia AUVs. These vehicles, shown here being deployed, are the latest in the Gavia Offshore Surveyor series and are equipped with high-resolution side scan sonar, a multi-beam echo sounder, a sub-bottom profiler, an ultra-short baseline positioning system, long baseline, GPS, and an inertial navigation system. The AUVs are used to provide ultra-high-resolution data for pipeline and platform inspections; scour monitoring surveys; cable and pipe route surveys; and offshore wind farm surveys. The vehicles are rated to 1,000 m (3,280 ft) but regularly operate in depths as shallow as 2 m (6½ ft). They can perform in currents of more than 2 knots, under jackup drilling rigs and very close to fixed platform structures. NCS says no module weighs more than 25 kg (55 lb) in its transit case.
UK subsea future growth looks strong
Subsea companies across the UK are set to grow by 20% or more in 2013, with some companies anticipating more than 50% growth, according to a survey of members by Subsea UK. The tally has 100% of respondents predicting significant growth this year. Almost half expect to grow by 30% and a third by more than 50%.
In 2012, more than half the reporting companies saw growth of 20% and a fifth reporting more than 50% growth.
The key drivers were sustained high oil price, an increase in global demand, and the introduction of new technology to make more developments viable.
The fastest growing segments were inspection, repair and maintenance, integrity and reliability, decommissioning, and offshore wind.
The biggest challenge remains recruiting and retaining skilled people, with 88% citing this as their foremost constraint. Other challenges reported by 15% or more respondents were access to finance and working capital, finding suitable premises, controlling costs, and managing growth.
Around 80% felt that the UK was still the world-leader in subsea but 12% warned that competition was becoming increasingly fierce and other countries like Norway and the United States were challenging that position.
The main international markets for UK subsea companies were given as Norway, Brazil, United States, Southeast Asia, Australia, West Africa, and the Middle East. Respondents were asked to rank their overseas markets in order of priority. Norway came out on top, with 25% of those surveyed indicating it was their first focus over the next few years, followed by the United States (24%) and Brazil (20%). Less than 12% said that the UK North Sea was a priority.
More Offshore Issue Articles
Offshore Articles Archives
View Oil and Gas Articles on PennEnergy.com