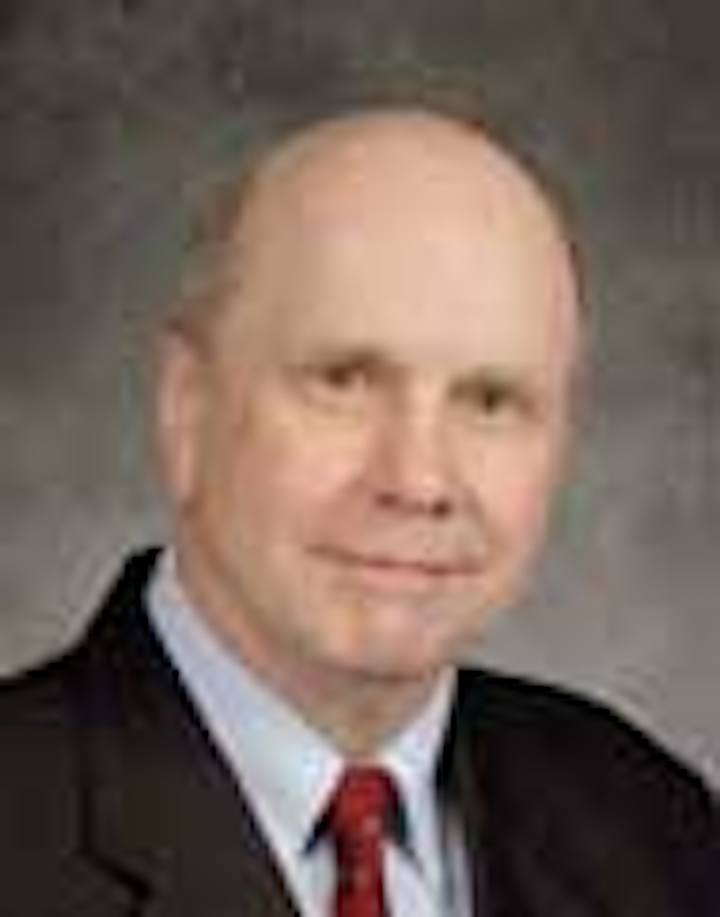 | | | |
| --- | --- | --- |
| | | Gene Kliewer • Houston |
Anadarko Petroleum Corp. has ordered subsea hardware for its Heidelberg field in the Gulf of Mexico from FMCTechnologies Inc. FMC will supply five enhanced horizontal subsea trees, tree mounted controls, two manifolds, and other associated tooling and equipment. The Heidelberg field covers five Green Canyon blocks in water depths of 5,310 ft (1,618 m). Anadarko also has awarded Subsea 7 the Heidelberg pipelay contract covering fabrication and installation of risers, pipelines, and flowlines.
Also in the GoM,ExxonMobil has awarded a $100-million contract to Prysmian Group for the supply and installation of submarine cables in a section of ExxonMobil's existing offshore operations. Prysmian will replace 50 km (31 mi) of existing submarine power cables with increased capacity 40 kV EPR cables designed for water depths of up to 450 m (1,476 ft). The cables will supply electric power from an existing shore-based generating plant to offshore platforms. The Cable Enterprise vessel will undergo modifications in 2014 to become a fully dynamically positioned vessel in order to do the work.
Further south in the Gulf,PEMEX Exploration and Production has signed an $84-million agreement with GE Oil & Gas to supply and install subsea wellheads in deep and ultra-deepwater drilling projects. GE will supply SMS800 and DWHC 700 high-capacity wellheads; similar GE technology is installed at several other Mexican oil fields, including Perdido, Lakach, and Kunah. Perdido is in water depths of 500 m (1,640 ft) or more. Kunah is 125 km (78 mi) northeast of Veracruz in 2,157 m (7,077 ft) water depth. Lakach is in about 988 m (3,241 ft) of water.
Shell has contracted FMCTechnologies to supply subsea equipment for the Stones ultra-deepwater project in the Gulf of Mexico. The Stones field is in the Walker Ridge area, about 200 mi (322 km) off the Louisiana coast in about 9,600 ft (2,926 m) of water. FMC Technologies' scope of supply includes eight subsea trees, a subsea manifold, topside and subsea controls, and associated equipment. Shell plans to develop Stones using an FPSO and subsea infrastructure with eight production wells ultimately tied back to the vessel. Tankers will take the oil to shore and the gas will go via pipeline.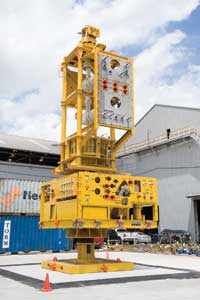 The Marine Well Containment Co. (MWCC) now has available a 10k psi capping stack for use in the deepwater U.S. Gulf of Mexico. It joins the 15k psi stack already available. The capping stack stands 25 ft (7.6 m) tall, including the necessary lifting gear, and weighs 50 tons. In support of MWCC, Shell agreed to lead the design and construction efforts for the 10k psi capping stack. With a footprint of 9 ft x 9 ft (2.7 m x 2.7 m), the 10k psi capping stack is easier to maneuver in areas where wellheads and riser systems are closely spaced, such as TLPs, where wells are beneath a floating production facility. The new dual ram capping stack can cap a well in depths up to 10,000 ft.
Technip inaugurates subsea Innovation and Technology Center
Technip has inaugurated its Innovation and Technology Center in Rueil-Malmaison, France. The facility opens with more than 50 subsea specialists on staff and is charged to manage Technip's technology development and to coordinate relevant research and development centers.
"This new site builds upon our strategic efforts in terms of technology: it is a real showcase of our technological achievements – starting with subsea – targeted at our clients and partners," said Alain Marion, senior vice president, Innovation and Technology and director of the center. "Its actions will draw on important and regular investments, as well as on Technip's R&D breakthroughs over the past few years."
---
Deepwater subsea spending to continue growing
Infield Systems latest edition of its "Global Perspectives Subsea Market Report To 2017" says high oil prices, technological developments, and declining production in mature shallow-water basins are driving offshore oil and gas operations into deep and ultra-deep waters. Operators increasingly target reservoirs over a wider area than before, using subsea tiebacks to both fixed platforms in shallow waters or to floating infrastructure in deeper waters.
The report predicts that these operating circumstances will result in capital-intensive ultra-deepwater developments that will capture 48% of capex and 23% of tree installations in 2013-2017, in contrast to 37% of capex and 15% of installations in 2008-2012.
Latin America and West Africa account for more than half of the subsea capex expected between 2013 and 2017. This is driven by large deepwater and ultra-deepwater discoveries offshore Brazil, particularly in the presalt basins, and offshore Angola and the Gulf of Guinea.
The US shift from shallow water toward large discoveries further offshore is well under way. The deepwater Gulf of Mexico is expected to host many new floating platform developments, combined with the tieback of subsea satellite fields later on in the forecast period.
Europe remains an area of opportunity, with drilling activity in producing fields and subsea tiebacks for small, remote reserves.
New large gas discoveries in the last five years in the eastern Mediterranean are driving subsea investments in the Middle East. Asia, Australasia, and the Middle East present emerging opportunities for the subsea market. These three regions will together increase their market share from 8% in 2008-2012 to 15% in the next five years.