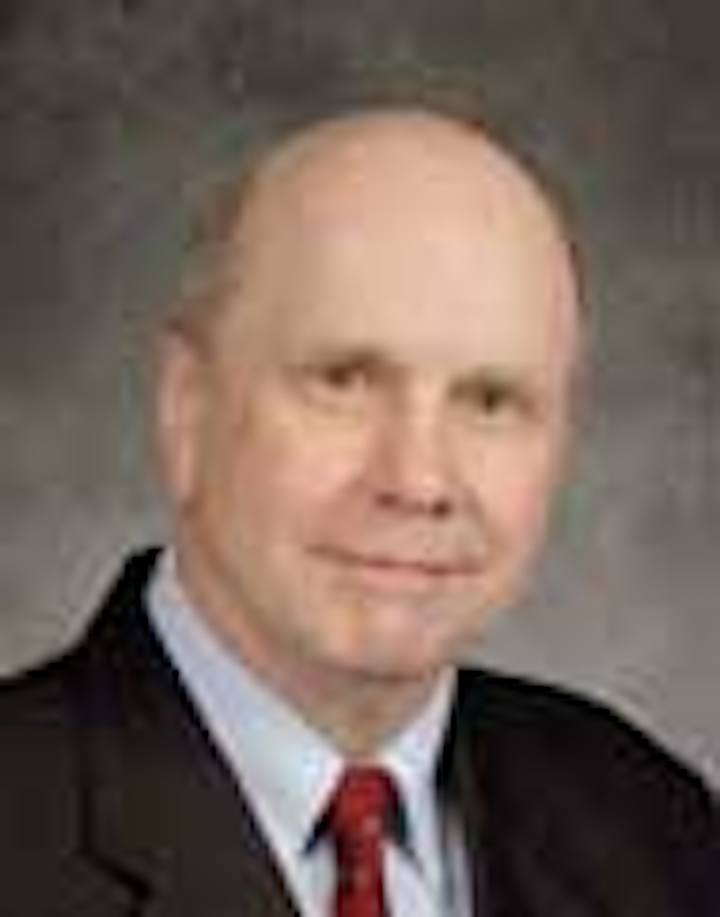 | | | |
| --- | --- | --- |
| | | Gene Kliewer • Houston |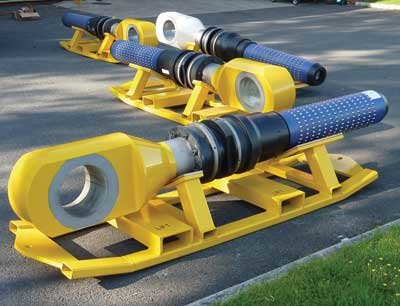 This type of mooring connector will be used at the world's largest spar platform to be installed in the North Sea.
First Subsea has won a contract from Hyundai and Technip to supply the mooring line connectors for Statoil's Aasta Hansteen spar platform in the Norwegian Sea. The platform will be the world's largest spar platform and the first of its kind on the Norwegian continental shelf.
The spar platform will be moored with 17 Series III Ballgrab subsea mooring connectors at 1,300 m (4,290 ft) water depth approximately 300 km (186 mi) west of Bodø in northern Norway.
The Aasta Hansteen spar platform will be the largest such structure ever built with a total hull length of 198 m (≈650 ft). When in production in 2017, it is expected to be able to produce 23 MMcm/d (812 MMcf/d) of gas. Its storage capacity is 160,000 bbl of condensate. The topside dry weight will be 23,000 metric tons (25,353 tons), with accommodation for 100 personnel, and the hull dry weight will be 46,000 metric tons (50,706 tons).
Tullow Ghana awards TEN subsea work
Tullow Ghana Ltd. has awarded Technip in consortium with Subsea 7 two contracts with a combined value of $1.23 billion for the TEN project offshore Ghana in waters to 2,000 m (6,560 ft). Technip's scope of work includes:
Engineering, fabrication, and installation of nine flexible risers, three flexible flowlines, and 12 flexible spools totaling 48 km (30 mi) in length
Engineering, fabrication, and installation of 33 km (20.5 mi) of water injection and gas injection rigid flowlines
Installation of about 63 km (39 mi) of static and dynamic umbilicals
Engineering, pre-fabrication, final assembly, and installation of 10 well rigid jumpers and delivery of further six prefabricated rigid jumpers.
The offshore installation is scheduled to be completed in the second half of 2016.
Petrobras contracts for ROV, subsea positioning services
Subsea 7 S.A. also has won a contract for its i-Tech division valued at $60 million by Petrobras. The contract is for provision of ROVs and underwater positioning services on board the platform supply vesselFar Saga operating offshore Brazil for an initial six-year term with options to extend for up to another six years.
"This contract will see the first deployment of our new generation Centurion SP work class ROV on board the PSV," said Bruce Basson, i-Tech managing director. "The Centurion SP vehicle is one of the most powerful ROVs currently available in the market, offering a high thrust to weight ratio which is important when working in areas of high currents."
First-ever subsea production starts offshore Russia
Russia's Gazprom has started up the country's first-ever subsea production installation.
The Kirinskoye field is part of the Sakhalin III concession in the Sea of Okhotsk, 28 km (17.4 mi) offshore eastern Russia. Its subsea facilities, installed in 90 m (295 ft) water depth, comprise several high-pressure flowlines fixed to a single base.
Operator Gazprom says the subsea facilities are designed to produce hydrocarbons in severe climatic conditions, even under ice, with no platforms or other above-water facilities. To accommodate seismic activity in the region, the equipment is designed to withstand up to Magnitude 9 earthquakes.
The manifold gathers the produced gas, which is then transported via a subsea pipeline to the onshore processing facility in the Sakhalin region. Post-treatment, the gas is transferred through a 139-km (86-mi) gas pipeline to the main compressor station of the Sakhalin - Khabarovsk - Vladivostok gas transmission system.
Rigs to reefs program continues success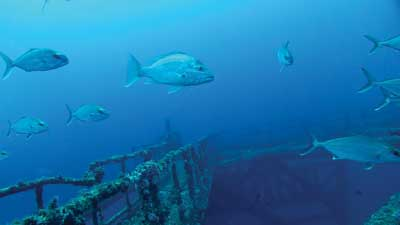 Divers capture a school of amberjack and red snapper above MI-A-7, a cut-off oil and gas platform located approximately 50 mi (80 km) east of Port Aransas, Texas. (Photo: Dr. Matt Ajemian)
While the idea of using decommissioned oil and gas structures converted to artificial reefs in the Gulf of Mexico is not new, it is one that succeeds with little popular recognition.
Texas A&M University-Corpus Christi monitors these "reefs" and says that they support "a high abundance and diverse fish assemblages within the Gulf of Mexico."
New data from the western Gulf shows a high abundance of red snapper living around these structures for years at a time. Researchers in the Harte Research Institute for Gulf of Mexico Studies (HRI) at Texas A&M-Corpus Christi say 52 fish species from 18 families have been identified at 13 surveyed sites offshore near Port O'Connor, Port Aransas, and Port Mansfield, Texas.
"There's a lot of evidence that the red snapper populations we see today wouldn't be here if we didn't have all of these converted oil and gas platforms," said Dr. Greg Stunz, director of the Center for Sportfish Science and Conservation. "Red snapper is the most economically important fish in the Gulf of Mexico."
Plans are for the data collected as part of the HRI's South Texas Artificial Reef Monitoring-Fish Community Assessment along the Coastal Bend grant over the next four years, to help maximize the benefits from artificial reef structures and also help scientists better understand how to continue sustaining fisheries.