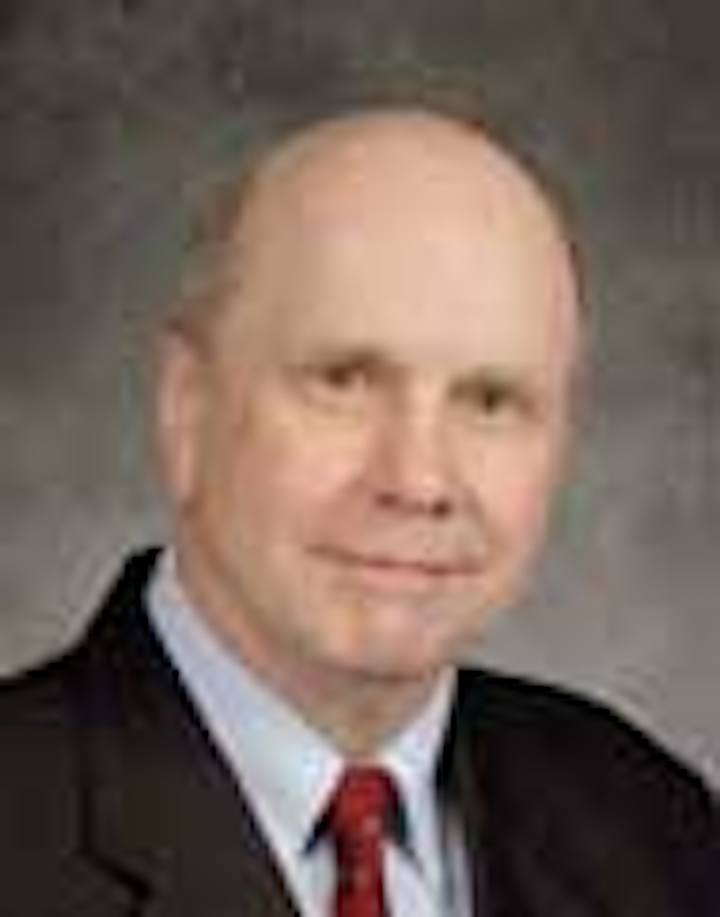 | | | |
| --- | --- | --- |
| | | Gene Kliewer • Houston |
Shell Eastern Petroleum has contracted Leighton Offshore, in partnership with Boskalis Offshore, for subsea work offshore Singapore. Under the transportation, installation, and dredging contract, the duo will replace part of the single-point mooring (SPM) 48-in. subsea pipeline near Bukom Island, Singapore. The scope of this planned maintenance program includes cleaning of the SPM buoy, pipeline end manifold, hoses and pipeline; transportation and removal; dredging; and installation.
Oseberg to get FMC subsea equipment
"FMC Technologies began providing subsea equipment for the Oseberg Delta development in 2005," said Tore Halvorsen, FMC Technologies' SVP, Subsea Technologies, in announcing an order from Statoil for subsea equipment to go on the Oseberg Delta 2 project. The scope of supply includes five subsea trees, five wellheads, two manifolds, control systems, and other associated equipment. The order is the first option from the fasttrack portfolio awarded as part of the Gullfaks South deal announced earlier this year. The equipment is scheduled for delivery in 2013-2014 and will be engineered and manufactured at FMC Technologies' facilities in Norway and Scotland.
Offshore Trinidad subsea development contract let
Technip has won a lump-sum engineering, procurement, commissioning, and installation (EPCI) contract from BG International Ltd. to develop the Starfish field. Starfish is in the East Coast Marine Area offshore Trinidad in 130 m (426 ft) of water. The field will be tied back to the existing Dolphin "A" platform operated by BG. The EPCI contract covers project management, detailed design, and procurement of a 14-in., 10-km concrete coated production flowline; an 11-km control umbilical, riser and spoolpiece tie-ins; and four flexible jumpers. Technip also will install a subsea manifold and possibly a topsides high integrity pipeline protection system to come from BG. Offshore installation is expected in mid-2014 with the G1200 as the primary installation vessel for all pipelay, umbilical lay, and heavy-lift operations. Diving and construction will be completed by one of Technip's diving support vessels, supported by the diving division from Global Industries. Technip's operating center in Houston will perform overall project management with detailed design by Genesis. The umbilical will be manufactured by Technip's Duco Inc. facility in Channelview, Texas, and the flexible jumpers will be manufactured by Technip's Flexi France plant in Le Trait, France.
$800-million SURF job awarded for Martin Linge field
Total E&P Norge has awarded Subsea 7 an $800-million subsea, umbilical, riser, and flowline (SURF) contract for the Martin Linge gas field development. The location is 180 km (112 mi) west of Bergen in the Norwegian North Sea. Subsea 7 will provide engineering, procurement, construction, and installation of the full subsea spread. These will comprise a 160-km (99-mi) power cable from the Martin Linge platform to Kollsnes; a 70-km (43-mi) export pipeline and associated valve structures, umbilical, and spools for the gas export system; a 55-km (34-mi) fiber-optic cable; and a 3-km (1.8-mi) pipeline and riser system from the Martin Linge platform to the floating storage unit. The scope extends to transport and installation of the mooring system for the FSU. Subsea 7 will deploy various pipelay, construction, diving, plowing, trenching, and survey vessels. Its newest flagship vessel,Seven Borealis, will install the gas export pipeline. Engineering and project management are under way at Subsea 7's Stavanger office. Offshore operations should start in spring 2014. The contract duration is about four years.
---
Cameron, Schlumberger join to offer subsea products, systems, services
Cameron and Schlumberger have created a joint venture to manufacture and develop products, systems, and services for subsea oil and gas applications.
The venture is named OneSubsea and will consist of Cameron's existing subsea division and Schlumberger's Framo, Surveillance, Flow Assurance, and Power/Controls businesses. Cameron will receive $600 million from Schlumberger and will manage the new venture.
"Our new venture with Schlumberger provides a powerful marriage of their oilfield services technology and our subsea equipment heritage," said Jack B. Moore, Cameron chairman, president, and CEO. "It leverages Cameron's flow control expertise, world class manufacturing and aftermarket capabilities."
"This new joint venture … is uniquely positioned to optimize complete subsea production systems and help our customers improve production and recovery from their subsea developments," said Paal Kibsgaard, CEO of Schlumberger. "The broad scientific and technology platform that Schlumberger brings will enable a total system approach, leading to a unique and differentiated offering in this rapidly growing market."
---
Aker wins deepwater riser project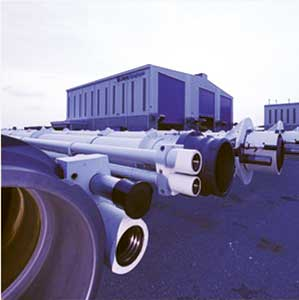 Aker Solutions has been awarded a contract by Daewoo Shipbuilding & Marine Engineering for a deepwater drilling riser system such as the one shown here. The 10,000 ft. (3,048 m) deepwater drilling CLIP riser system will be manufactured and delivered out of Aker Solutions' plant in Port Klang, Malaysia. Delivery to DSME in South Korea is scheduled for November 2014. The delivery is related to the second of two options included in the drilling riser contract announced in July 2011. In a separate agreement, Aker Solutions has signed a frame agreement with Shell for global delivery of subsea umbilicals and cables. The agreement is for five years and has an option for an added five years. It covers dynamic and static steel tube umbilicals for all water depths. The umbilicals and cables will be manufactured and delivered out of Aker Solutions' facilities in Moss, Norway, and Mobile, Alabama, supported by project management, design and engineering in Fornebu, Norway, and the Mobile office.