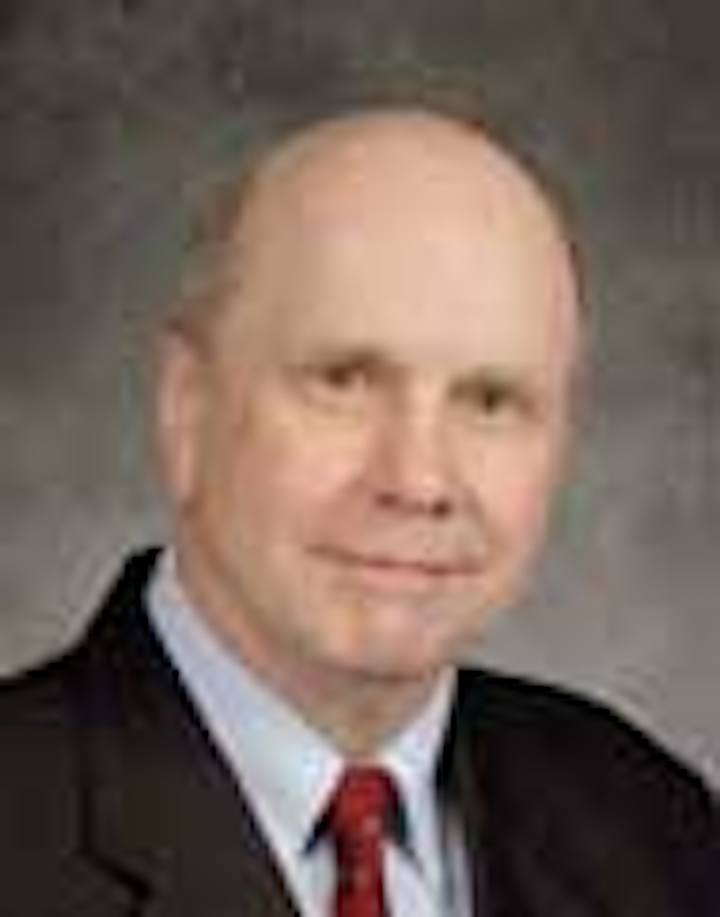 | | | |
| --- | --- | --- |
| | | Gene Kliewer • Houston |
The Marine Well Containment Co. has selected Kiewit Offshore Services in Ingleside, Texas, to serve as the shore-based location for modular capture vessels for deepwater well control emergencies. This is the second Gulf of Mexico shore base for MWCC.
MWCC's modular capture vessels are integral to its expanded containment system designed to cap and flow a well in in water depths up to 10,000 ft (3,048 m) with 100,000 b/d of liquid.
AGR Seabed, Marin form alliance
AGR Seabed Intervention and Marin have formed an alliance to combine specialist knowledge and technical experience in route preparation, water clay-cutting, excavation, and recovery.
Unique Hydra delivers its largest-ever air dive system order
Unique Hydra has delivered its largest single order for an air dive system to Subtech Offshore Services. The order included six complete SL3.1 air diving controls and chamber systems as well as the relevant SL 3.6 machinery packages.
Not only does the equipment meet the current requirements of IMCA and OGP, but also fulfills the newly proposed IMCA D023 requirements and other FMEA system needs, according to Unique Hydra.
OneSubsea closes formation of joint venture
Cameron and Schlumberger have received all the required regulatory approvals and have closed the transaction forming the OneSubsea joint venture.
Cameron will have 60% of the venture with Schlumberger holding the remaining 40%. The JV is designed to provide subsea solutions by drawing on Cameron's history with subsea equipment design and manufacture in combination with Schlumberger's strengths in reservoir, well completions, subsea processing, and platform integration.
OneSubsea already has contracted Nexans to design, manufacture, and supply an integrated power umbilical and associated termination hardware for ExxonMobil's Julia deepwater development in the GoM.
The project includes a 23-km (14.3-mi) long umbilical combining power cables and umbilicals in a single cross-section to be installed in more than 2,000 m (6,560 ft) of water to tieback Julia's subsea systems to a semisubmersible production unit. Start-up is scheduled for 2016.
Aker Solutions gets agreement for Heidrun
Aker Solutions has won a frame agreement from Statoil to supply, refurbish, and store compensation equipment used to stabilize and control the production risers on the Heidrun platform in the North Sea.
The contract includes delivery of new equipment as well as maintenance and storage of existing materials. Aker will provide new tapered stress joints and a complete tension system for the Heidrun TLP. Furthermore, it includes refurbishment and preservation of stress joints, tensioning cylinders, tensioner frames, and associated components.
The work will be carried out by Aker Solutions' drilling technologies in Horten, Norway, and the storage will be in Kristiansund.
ROV simulator goes to Moscow
Marine Simulation has delivered a ROVsim² O&G training simulator to Educational Systems and Technologies On the River and the Sea Ltd., also known as STORM, in Moscow.
STORM offers IMCA Class A pilot technician grades I and II, and is the first of its type in Russia. ROVsim² O&G is designed to replicate operations of observation and work class systems. It allows for adjustment of the ROV's physics and dynamics, changes in the video overlay, casualty simulation, and changing of environments.
Diving advances
CSA Ocean Sciences has deployed its Advanced Diver Navigation System (above) that includes Shark Navigator, a self-contained, portable, diver-operated mapping system with high accuracy positioning. The system makes diver navigation independent of topside sensors or support vessels, says CSA. The diver can plot predetermined survey lines, seabed features, pipeline routes, or any other points of interest. The system works while also collecting photographs or video. A Doppler navigation system automatically notes the position data in the event the GPS position sensor does not work because of water depth or wave action.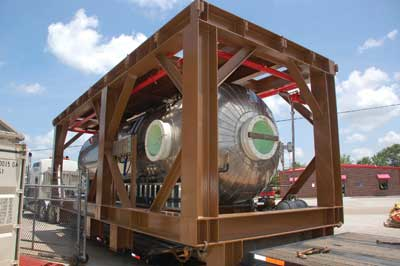 Unique Systems has delivered the upgraded DNV classed, 1,000-ft saturation diving system HOSS 1 (below) to Ranger Offshore. The system, with its deck decompression chamber shown here, was increased from a six-man capacity to a 12-man capacity. Unique built the original six-man system for Ranger in 2010. The system is portable and can be deployed by either Ranger vessels or a customer's vessel. The decompression chamber has diving bell access via a hatch at the top of the transfer lock plus twin mounted manway hatches for access to the deck decompression chamber and the hyperbaric rescue chamber.