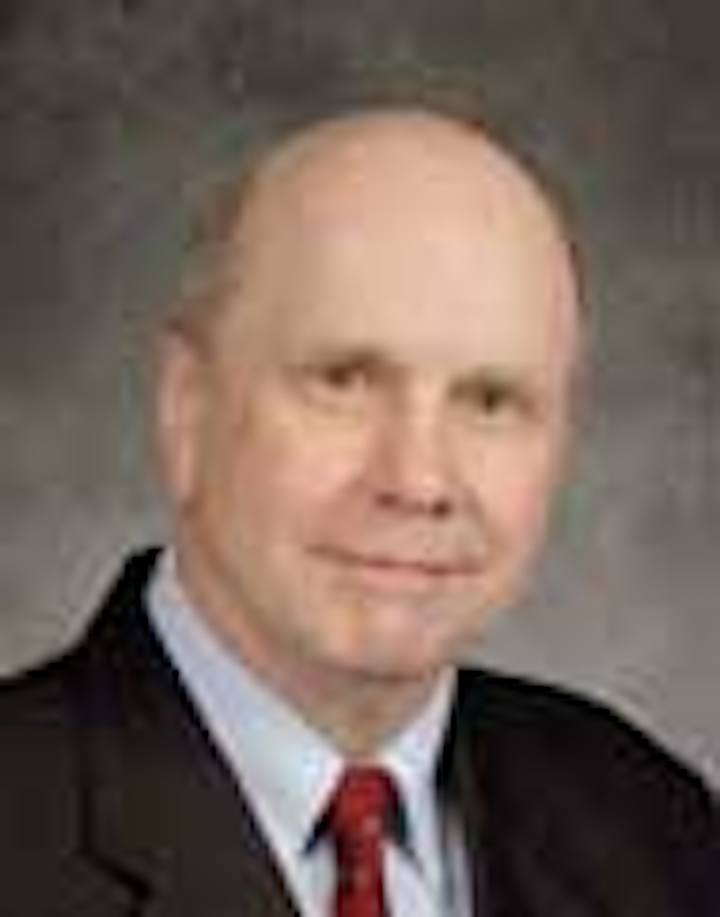 | | | |
| --- | --- | --- |
| | | Gene Kliewer • Houston |
Cameron and Schlumberger have formed OneSubsea to manufacture and develop products, systems, and services specifically for subsea use. In establishing the joint venture, the companies expect to have offerings that integrate and optimize complete subsea production systems, starting at the reservoir and extending through the complete production system. Cameron says it brings design capability, manufacturing experience and installation ability in the subsea market while Schlumberger contributes technology in reservoirs, well completions, subsea processing, and integration platform. If approved by regulators and the customary closing conditions are met, Cameron will contribute its existing subsea division and Schlumberger will bring its Framo, Surveillance, Flow Assurance, and Power and Control business. Cameron will manage the new operation.
Subsea 7 scores North Sea subsea projects
Total E&P Norge has awarded Subsea 7 an $800--million subsea umbilical, riser and flowline contract for the Martin Linge gas field 180 km (112 mi) west of Bergen in the Norwegian North Sea. Subsea 7 will provide engineering, procurement, construction and installation for the 160-km (99-mi) power cable from the Martin Linge platform to Kollsnes, 70-km (43-mi) export pipeline and associated valve structures, umbilical and spools for the gas export system, 55-km (34-mi) fiber-optic cable, and 3-km (1.8-mi) pipeline and riser system from the Martin Linge platform to the floating storage unit. Subsea 7 will deploy various pipelay, construction, diving, plowing, trenching and survey vessels, including its new flagship vessel,Seven Borealis. Offshore operations should start in spring 2014.
Statoil has contracted Subsea 7 for work on the Gullfaks C subsea compression project offshore Norway. The program covers engineering, installation and commissioning of a 15.5-km (9.6-mi) integrated power service umbilical, protection structure, subsea compressor station, pipeline spools and tie-ins. These operations are scheduled for 2015.
Subsea work scheduled for the Middle East
Saudi Aramco has awarded McDermott construction contracts for the Abu Safah, Marjan, and Safaniya fields offshore Saudi Arabia. The projects involve fabrication of six topsides and a connecting bridge to the existing Marjan facilities, and other associated modifications and brownfield work. The North Dome project comprises procurement, construction and installation of two wellhead decks for Abu Safah and Marjan, and an auxiliary platform and access bridge for Marjan. The second project calls for procurement, fabrication, transportation and installation of three electrified production deck modules for the Safaniya and Marjan fields. McDermott's Jebel Ali, UAE, fabrication facility will build the platforms, and installation will use vessels from McDermott's fleet. The third contract involves procurement, transportation, installation, hookup and testing of seven composite cables and corresponding anode sleds for the same three fields. A 15-kV composite cable covering 26.9 km (16.7 mi) will be installed in six segments on the Safaniya, Abu Safa, and Marjan fields, with a 35-kV composite cable covering 28.4 km (17.6 mi) laid in one segment on the Marjan field. The offshore campaign is due to start next spring.
Mermaid Maritime subsidiary Subtech Qatar Diving and Marine Services has won a subsea services contract for work offshore Qatar for an unnamed client. The work will use Mermaid's DP bargeMermaid Siam, its associated saturation diving spread, and other specialized diving equipment and personnel. Scope includes offshore field maintenance, remedial and call-off work. The contract is for five years, with the program likely performed during a three-month window of each contract year. Contract revenues over the five years are estimated at $25 million.
Shell contracts Cardamom tieback in GoM
Technip will tieback the Cardamom field in the Gulf of Mexico to Shell Offshore's Auger TLP. Cardamom is in Garden Banks block 427 in 830 m (2,722 ft) water depth. Technip's contract covers project management, engineering, fabrication and installation of the East and West Loop 12.8 km (8 mi) pipe-in-pipe flowlines, with associated PLETs and steel catenary risers. Technip's Houston operating center will perform the overall project management. The flowlines and risers will be welded at Technip's spoolbase in Mobile, Alabama. The offshore installation is expected to be performed in the second semester of 2013 by theDeep Blue, Technip's deepwater pipelay vessel, and the Pioneer, recently added to the Technip fleet with the acquisition of Global Industries.
Shell sanctioned the multi-billion dollar Cardamom investment in June 2011. The field is expected to produce 50,000 boe/d at peak production and more than 140 MMboe over its lifetime. Cardamom was first recognized early in the Auger development, but could not be fully assessed because of a salt layer. Shell discovered the reservoir in 2010 using advanced seismic technology that could better image subsalt. The discovery was confirmed by drilling a well from Shell's Auger platform that broke records for length and depth. The exploration wells were drilled more than 6.4 km (≈21.000 ft) below the seabed.
Beibu Gulf development installation in progress
The final development phase is under way at the CNOOC-Zhanjiang operated WZ6-12 and WZ12-8 West oil fields in the Beibu Gulf offshore China. The inter-field pipeline system comprising two 9.6-km (6-mi) long 12-in x 18-in. insulated oil pipelines has been installed, hydro-tested, and tied-in. Production from the WZ6-12 and WZ12-8 West fields will head through a three-phase flow pipeline to the PUQB at CNOOC's WZ12-1 producing/pipeline platforms complex. Work will be finished following the final processing, utility and quarters topside installation and tie-in. COOEC's heavy-lift vesselLanjing lifted the project's first module support frame onto the new platform jacket, adjacent to the CNOOC WZ12-1 platforms. Hook-up and commissioning will start on completion of the final lift. First Beibu field production is anticipated early next year.
Subsea intervention services demand, technology to remain strong
As the market for subsea development moves into ever deeper water, and the demands on subsea boosting and recovery rise with it, a corresponding run-up in well intervention activity is a natural follow. Infield Systems Ltd. has a new report that looks at the potential for intervention services that also include subsea installations, IRM (inspection, repair and maintenance), and the ways operators, contractors and equipment vendors use well intervention technologies.
Infield sees the largest market to be offshore Europe with demand going forward at 32% driven by the number of subsea wells in the region, mostly in the North and Norwegian seas. Statoil should lead in performing well intervention work. Outside of Europe, the deepwater discoveries off Africa and Latin America are expected to see strong growth, and production optimization in deepwater means well interventions.
As for technology, Infield sees riserless light well intervention as a vital contributor. Statoil, again, is in front of this application in the North Sea, but other important players include Total in Angola, Petrobras in Brazil, and BP, Shell, and ExxonMobil in the North Sea, West Africa, and the Gulf of Mexico.
Infield predicts light well intervention will represent the largest portion of the market at 53%, but that the demand for medium and heavy intervention capacity also should increase to accommodate complicated interventions. This should increase the need for semisubmersible intervention rigs and larger intervention vessels.