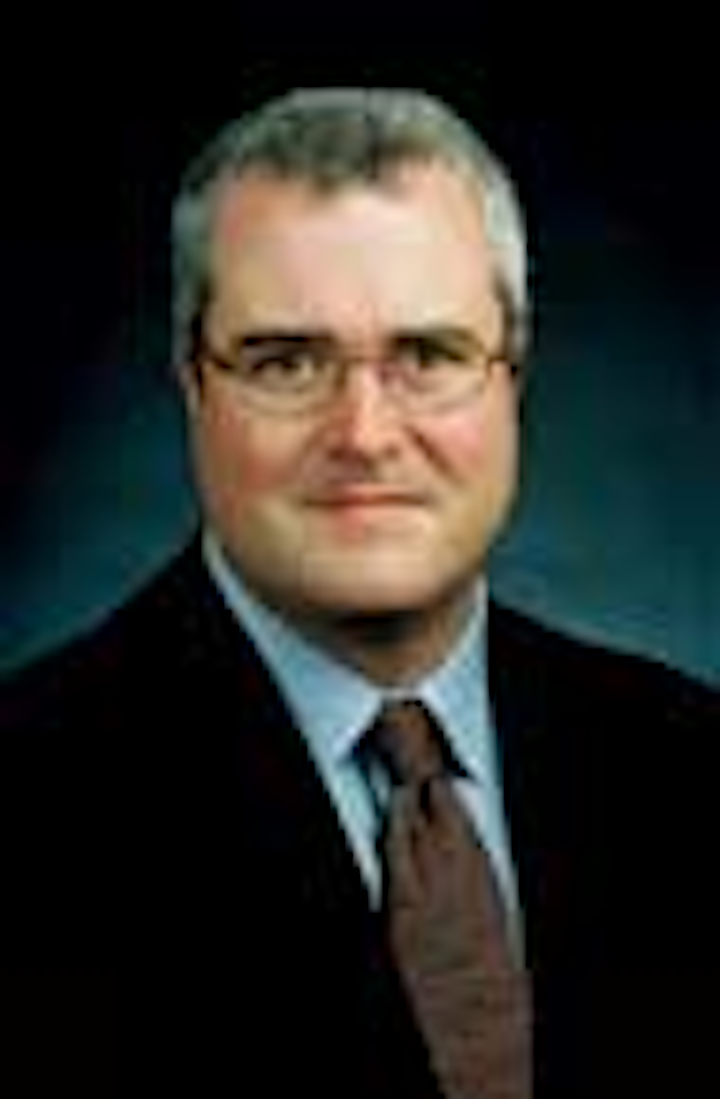 Larry O'Brien
ARC Advisory Group
While well established as a leading venue for industry participants to learn about the latest offshore industry technologies and with the general demise of the large automation industry-specific trade shows, the Offshore Technology Conference (OTC) has also become the leading process automation trade show for North America.
With every major automation supplier exhibiting at this year's OTC in Houston, it was interesting to see how each approaches the unique requirements of the upstream and midstream oil and gas industry. There is much room for improvement, as the overall adoption level of sophisticated controls and automation is comparatively lower in the upstream and midstream oil and gas industries than in the downstream sector.
A dozen ARC Advisory Group analysts and client managers as well as a record-breaking 108,000 people attended this year's show.
Every major process automation supplier had a booth, along with a number of systems integrators, EPCs, and many smaller instrumentation and control valve suppliers. Even at the large European trade shows such as Hanover Fair and Achema, typically not all automation suppliers attend. This is just one indication of how important the North American oil and gas industry has become to these companies.
While OTC has its roots in the offshore business, many sectors of the upstream and midstream oil and gas industry were also represented. The continued investment in unconventional sources of oil and gas such as shale and oil sands was very apparent and reflected in the mix of both vendors and end user companies. OTC is also very much an international show, with country pavilions representing companies from Brazil, Germany, Scotland, Nigeria, Norway, Italy, and many others. Chinese heavyweights including CNPC, CNOOC, and Sinopec were also represented, as well as many end user national and global oil and gas companies such as Saudi Aramco, BP, Chevron, and Shell.
ARC noticed several notable trends among the automation suppliers and are described below.
Integrated operations everywhere. First, all suppliers had some kind of offering for integrated operations suites on top of their process automation systems. These ranged in levels of sophistication and overall integration with the process automation system, but the trend is very much toward a digital view of everything that is happening in the oil field; from the sensor and actuator level up to level 3 production management applications and integration with ERP and supply chain systems.
Labor Shortage. The coming shortfall in the labor market was also a major concern. This is one of the primary drivers behind the push for managing operations remotely and providing operators and technicians with better situational awareness. The design of HMI GUIs is getting more sophisticated, there is more focus on alarm management, and – as ARC noted in a recent client report – there is renewed focus on ergonomics and control room design.
Remote operations. As the industry continues to scramble for qualified personnel, more and more operations are going to be performed remotely. The increasingly remote and hazardous locations in which the oil companies are looking for new resources pose a real staffing challenge. The concept of a remote control center in which operations can be conducted in a safer location and one operator can oversee operations at many geographically distributed locations around the world is becoming more common.
Factory on the seafloor. There was also much talk of production operations making their way to the seafloor. Traditionally, many of the control systems for subsea equipment had been bundled with the equipment and even offered by the equipment supplier. Increasingly, however, automation suppliers are realizing that this is an area of core competency for them, and ARC saw several examples of automation suppliers bundling their commercially available control systems with subsea equipment, with the systems packaged in special housings for subsea environments.
The growing need to put intelligence on the seabed further complicates the already challenging methods required to recover oil and gas located well below the ocean floor.
In the not-so-distant past, the technology on the ocean floor was quite simple in comparison to onshore technology. Most of the intelligence and electronics were located above sea level on the fixed exploration or production platforms or other surface-based equipment such as floating production storage and offloading (FPSO) vessels. However, more and more electronics are being placed on the seabed. Among the obvious challenges of doing this (salt water, very cold temperatures, potential exposure of high-voltage electrical connections, etc.) are the added challenges of placing, installing, and maintaining the subsea equipment.
Invariably, humans have a substantial part to play. Exploration companies are turning to enhanced training simulators to prepare the humans for the delicate work of placing and replacing very expensive equipment on the seafloor. For example, training simulators are available to provide real-time simulation of tethered and untethered ROV and AUV hardware. Modern simulators employ 3D graphics and animation to enhance the training experience, providing new operators with the opportunity to learn how the remote or autonomous vehicles behave and how to initiate the necessary maneuvers or other procedures correctly in a realistic, yet safe simulated environment.
Integration of control and electrical. Integrating control and electrical was another major area of focus for several companies. This space-saving integration can become extremely valuable in offshore installations, where both human resources and real estate are at a premium.
OTC 2014 featured many technical and industry tracks. ARC analysts attended sessions on topics ranging from process safety to water management and alternative sources of energy, such as methane hydrates. The BP Energy Outlook session was quite popular, as was the luncheon with GE President and CEO Jeff Immelt, who described the oil and gas industry as one of the three primary strategic areas of growth for the company in the long term.
ARC believes that the upstream and midstream oil and gas sectors will continue to be the primary growth drivers for process automation over the next decade or more. The rise of the OTC show and its increasing focus on automation is evidence of this. However, this industry has much work to do in terms of improving the overall adoption of automation and information technology. A whole new world of applications and use cases for automation are opening up in the oil and gas industry and these are likely to impact the downstream sector and all process industries in the very near future.
The Author
| | | |
| --- | --- | --- |
| | | Larry O'Brien is vice president, Process Automation at ARC Advisory Group. He focuses on automation issues in the oil and gas and HPI industries, process control and safety, and intelligent device management. O'Brien has 21 years experience in the automation and consulting business with 18 years at ARC Advisory Group. He also served three years as global marketing manager at the Fieldbus Foundation. O'Brien has a BA from the University of Massachusetts at Lowell. |